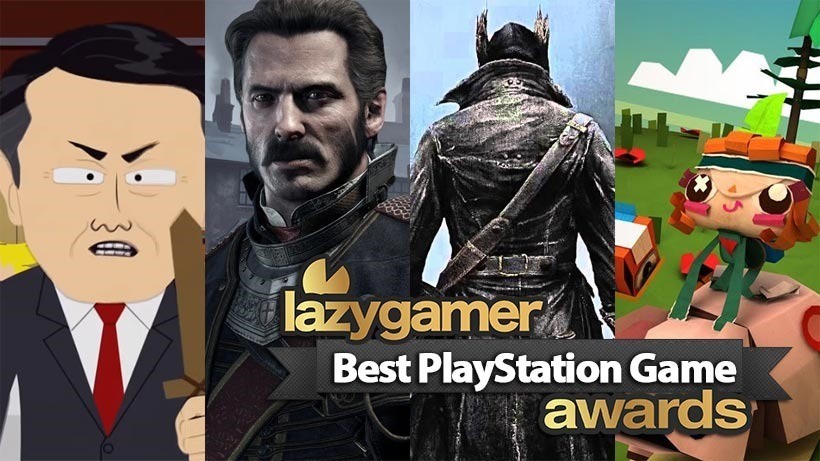 Sony has always prided themselves with strong first-party line-ups, but even they've admitted that 2015 wasn't exactly their best year. Especially getting close to the end of it, Sony was surprisingly lacking in the exclusives department for the holiday season, but that doesn't mean the rest of the year was just a barren. On the contrary, some of the best games of this year could only be played on your PS4.
What makes them interesting is just how different our nominees were to your staple cream of the crop, showing that the PS4 is also a home to innovation as much as it is to blockbuster, Hollywood-like titles that you've come to know and love. But there was one title that simply overshadowed the rest, and it's really no surprise when you sit down and think about it. And the ward for best PlayStation Game of 2015 goes to…
Bloodborne
From Software have been making excellent games over the years, and Bloodborne is just another example. Detaching itself mildly from the Dark Souls series in terms of theming, the tough as nails RPG retains everything that is good about From Software design. Compelling, grotesque and wildly varied bosses, a world thick with atmosphere and lore and some truly memorable moments created by none other than you, the player.
Bloodborne experience a more mainstream welcome too, in part thanks to its more aggressive nature when it came to combat. While Dark Souls titles implore you to be reserved, Bloodborne rewarded fast and sometimes reckless behaviour, making it a far more engaging game to understand from the get go. Make no mistake though, the game is still brutally difficult, coupled with the nuances of understand some of From Software's more obscure design choices.
In many regards, it's the Souls game for the gamer that didn't like Souls to begin with, and it's a good reason to still pick up a PS4. It's simply the best game on the console this year, and might stay that way for months to come.
Honourable Mentions
Like I've already said, the PS4 exclusive library wasn't teeming with games this year. But the ones that did launch exclusively on the console were generally outstanding, with most if not all demanding space on your shelf. Here are some of a few that just couldn't edge out Bloodborne.
Until Dawn
Helldivers
Tearaway Unfolded
Next year is already looking good for Sony's first-party (in the first few months of the year too), so don't let any lingering disappointment stay tenant for much longer.
Last Updated: December 14, 2015