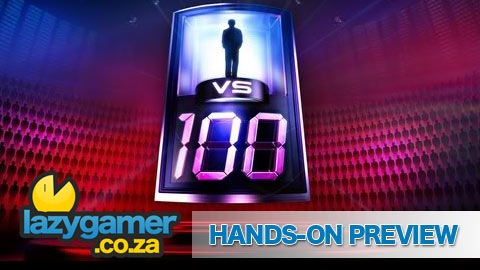 Are you one of the crazy people who likes to scream and shout from your living room throne every time an episode of the Weakest Link was on the box?
1 vs 100 was announced way back when the NXE was first spoken about and looks to change the world of TV gameshows as we know it. Why watch a show when you can be a part of it and even stand to win prizes every single time that you play?
This is the idea behind 1 vs 100 and this weekend we got gave it a go during a live Prime Time session that took place on the US servers, complete with a live gameshow host.
Check our impressions out, after the jump.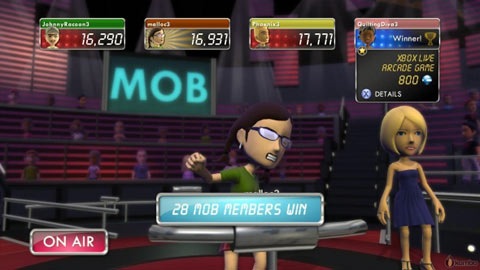 1 vs 100 is an interactive gameshow (usually a show on television hosted by Bob Sagat) that pits one lucky contestant against the crowd, referred to as "The Mob" in a game of general knowledge. The show, just like a live television show, takes place at a certain time on specified days. You can access the 1 vs 100 schedule in the NXE dashboard and can set reminders for upcoming shows so that you don't miss out on all of the action.
The contestant, as well as the mob all have to answer question multiple choice questions correctly to proceed to the next round. If the contestant gets the answer correct (he also gets access to three 'lifelines' during his session), he knocks out any of the other players that were wrong, slowly working his way up to a higher prize that comes in the shape of Microsoft points and can even eventually lead up to HDTV's and home theatre systems.
The questions are asked, and three answers are given and linked to your X, A and B buttons, with points being given for the speed of your answer.
At the end of each round, the contestant can choose if he wants to take the money or the mob, the latter meaning that he wants to continue. If the contestant gets his answer wrong, the top mob players can win prizes (In my game the top 3 mob players won Worms 2 Armageddon), not bad for a game that is free for all gold members.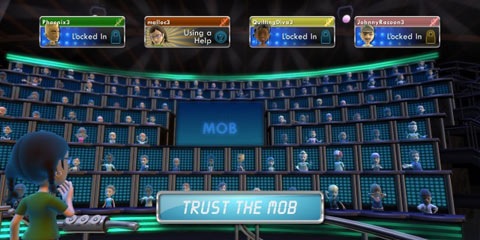 I wasn't entirely sure why at the time, but I managed to score myself a whole 80 MS points, which still felt awesome, if only because it's fun and free to enter.
The game has a seperate in-the-studio live host (although the actual on-the-floor host is mostly automated) that really helps build the vibe as the show goes on. E-mails are read on air and comments are made about the game as well as what shows are coming up in the next week and so on, it really is quite awesome.
I was in the US game as I mentioned earlier so a lot of the questions were more geared towards a US audience. I grew up on copious amounts of television and now basically live on the internet, so I was able to get along just fine but be prepared to reach deep down into your brain. Shows have different themes, and as announced by the host during the game, the next show that is coming up on Tuesday will be all about videogame trivia, which all of us would surely want to have a go at.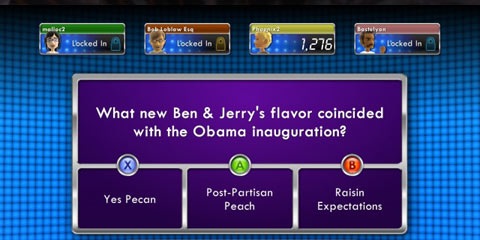 1 vs 100 is a great idea and looks like it is going to be a great success with gamers around the world. The concept of having scheduled live gameshows in which everyone can participate for free is quite a winner in my books, and after playing it for myself I can happily report that it's a load of fun and could really change the way that gameshows are handled in future.
Sign up for the beta on Xbox Live, get some buddies together and give it a go, some prizes may await you, although I am not entirely sure that we will be eligible for any physical prizes in South Africa, as we are still not officially supported.
Last Updated: July 13, 2009