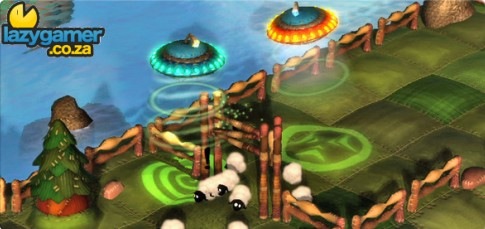 Breaking news… I have just finished playing the Flock! demo… actually that's not true I have just finished playing the second level of Flock! and have given up.
The sad truth is that the game just isn't fun… The controls are spongy, the puzzles (2nd stage) are irritating and the stupid balls of meat just don't do what they are told.
Granted I have only made it to the second stage and it may get better but I fail to see how the controls are going to improve or how the sheep are suddenly going to get a brain transplant.
Unfortunately it appears the Lazygamer curse has struck again and no amount of marketing is going to save this one.
Last Updated: April 9, 2009