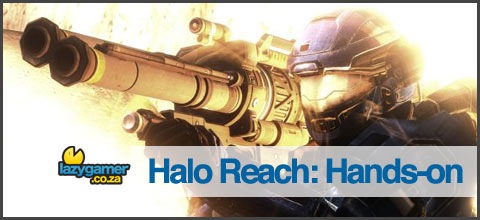 So as most of you know by now, the Halo Reach beta is available and in full swing.
Halo Reach will be Bungie's last Halo title (or so they say) and instead of finishing yet another fight, they opted to go for a prequel of sorts instead. Halo Reach promises to regenerate the shooter's experience while still keeping it quintessentially Halo in every way.
We've been playing the beta to see if Bungie is gonna leave with a bang, or a bomb.
I'd like to kick things off by saying that I'm not really a huge fan of the Halo series. While I have played all of them, I never really got into them as much as many other gamers. That said, I have always had a good time with them, especially when playing the co-op campaign in Halo 3. I also do have a lot of appreciation for the fact that Halo is the reason that shooters became such a great success on consoles, so for that I am grateful to Bungie.
Halo was the king, and remained so for a very long time. These days, the Call of Duty/Modern Warfare 2 series is wearing the crown most of the time, if only because it's multi-platform and based in a setting that most gamers can relate to. Halo Reach is Bungie's last effort, and one that hopes to catch up with the Modern Jones's.
Games are made up of gameplay systems, visuals, sound and all the rest, but instead of tearing Halo Reach apart, I want to talk about what it all feels like when it's in one bundle. This after all is what gaming is about, an experience, how it feels.
Halo Reach can be a bit confusing at first. Reason being that as soon as you get cracking at the game, it feels just like Halo. At the same time, it kind of doesn't, and you're not sure why. Halo Reach has been designed to feel a little more realistic, a little more grounded and it's an interesting change.
What caught my attention early on when playing the beta is that a lot of subtle differences have been made, and they go a long way. As an example, the weapons are, for the most part, the same or very similar. The difference is that they sound a little meaner, with a little more grunt to them. Add to that some clever little feedback tricks with the 360 controller motors and what you have is a selection of weapons that all feel that much better.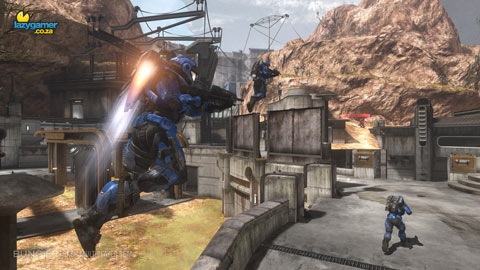 With the core gameplay feeling that bit more solid, it also helps that the improved graphics engine makes everything look better too. While the graphics may not blow your mind into little pieces, they are a definite improvement over Halo 3. Halo 3 also proved that graphics are usually scaled down for multiplayer, so I am expecting the campaign to be pretty good looking.
The sound also feels beefed. It could always just be my own mind playing tricks on me, but I felt way more aware of the sounds around me, especially with a surround sound system.
Now that you know about that sort of thing, let's get onto what really makes Halo Reach different.
Last Updated: May 6, 2010