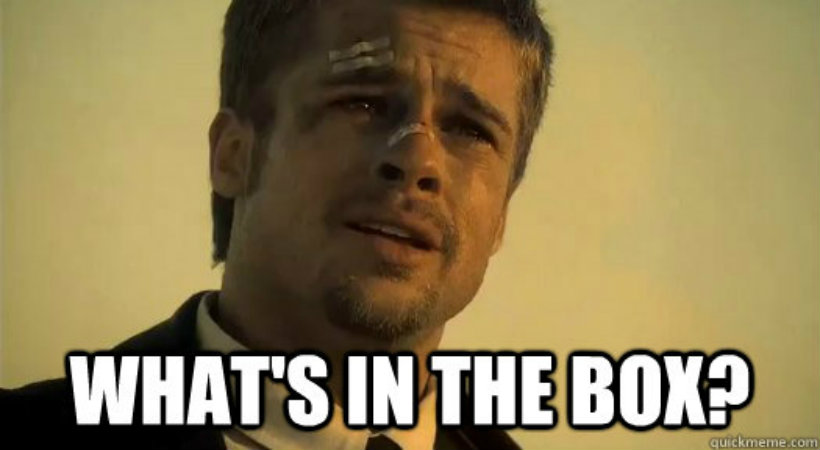 You might have missed it during the chaos of rAge, but I actually reviewed the MSI GT72S 6QE Dominator Pro G and thoroughly enjoyed my time with it. It is a top of the line gaming notebook, and deserved a top of the line unboxing video. Unfortunately, I was weak and struggled to take it out of the box. But that should be fun for you to watch, especially when you compare it with Matty's unboxing.
First up, here is my glorious unboxing where I was struggling so much with maneuvering the giant notebook that I neglected to tell you anything about it. But don't worry, it's all covered in my review anyway…
Meanwhile, Matty was given a new MSI notebook to review. His is more of a work and play model, with the GS60 offering some awesome SkyLake guts but in a smaller form so that he can hopefully use it to not only play the latest horror games, but also edit the video of him playing it. I told him that he'd have to do an unboxing video to rival mine. He wins, hands down, mostly because of his damn cat.
Never fear, though, for the next unboxing I shall defeat him and Lupin. I shall have both my cats in my next unboxing video. Maybe. If they're in the mood.
I'm still not sure that you can see much in these notebook unboxing videos, except to guage the size of the devices themselves, and the ridiculous size of the power bricks. Really, that Dominator Pro G power brick is larger than most devices these days. I guess a beast pushing out that much power needs the electricity.
You can look forward to Matty's review of the GS60 in the coming weeks. I'm curious about it, to be honest – I can't imagine myself investing in a gaming notebook purely for gaming, but if it's light enough to use as a normal laptop but can also push enough power to play most of the games I want, that could be a viable option for my next laptop. You know, if I don't just buy yet another Apple product instead.
Last Updated: October 29, 2015