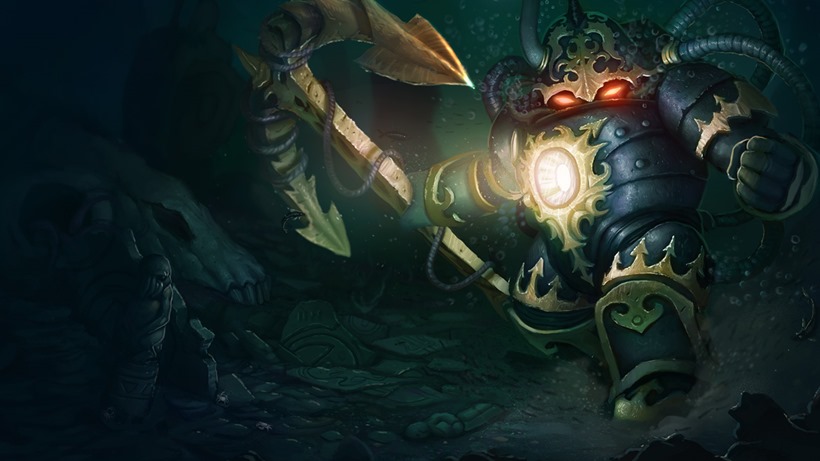 Yesterday, Heroes of the Storm offered $500,000 in scholarships to aid the crushing tuition fees in the United States, and today Riot Games have commissioned the drop of a Nautilus statue off the coast of Australia to create an artificial reef.
The project was given to players of the Oceanic region in 2015, where they had to come up with a nautical project involving Riot Games' popular title League of Legends, reports the Daily Dot. Australia's Great Barrier Reef has been an attraction of natural beauty for centuries, but lately the reef has degraded due to natural and man-made disasters. Naturally the best idea put forward was to place an artificial reef in the form of a statue of League of Legend's nautical character, Nautilus.
Yesterday Riot Games released a video on their YouTube channel which showed the statue being lowered into the ocean off the coast of Queensland, the famous location of the Great Barrier Reef.
In January 2015 League of Legends kicked off Ocean Week, a week where players of the Oceanic region would earn a point for playing any one of Riot Games' ocean themed champions. Players, and their teammates, would earn a point for each game played and at the end of the week the Oceanic region had piled up the 275,000 points needed to achieve the goal which ended in Nautilus being dropped as an artificial reef. Of course, which champion would be used was originally put up to a vote between Fizz, Nami and Nautilus.
Riot Games took it a step further by awarding players who achieved more than three points with an immortalized feature of their Summoner name on the statue, as seen at the end of the video.
The project will eventually become a tourist attraction, and more so a home for sea life in the future.
Last Updated: April 12, 2016