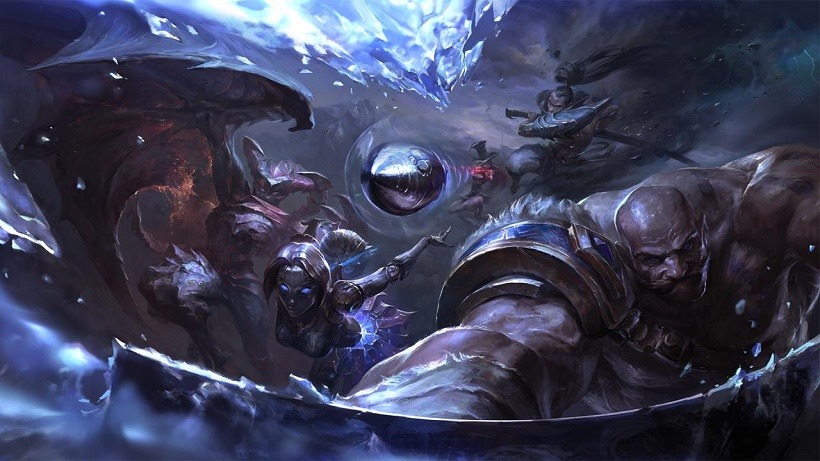 Every single MOBA is defined by a "meta." What is a meta? Well, it's basically a popularity vote based on which heroes are the strongest in the current patch and become used more frequently in ways which may make them extremely strong, or extremely valuable to the end goal – winning. Each patch brought out aims to balance the playing field, making weaker less popular heroes stronger, and knocking down the strong ones to size. In Patch 6.5, dubbed "old friends," Riot have decided to pay attention to specific champions who have been in the meta for the current patch. Let's not forget the announcement of the new champion coming out.
The second most defining addition to the patch is the introduction of Clubs, a new way to organize your friends and the communities you play in.
"Back in November, we announced clubs as part of the 2016 season update. Clubs are a new way to organize chat groups you create and join. They persist through login sessions, making it easy to surround yourself with like-minded League players and get into games with friends you want to throwdown alongside. Persistent chat rooms are just the beginning for clubs — expect to see us in the patch notes again as we build out the system!"
Patch notes are often intricately taking apart by the greater minds which reside in each MOBA. Hero, item and spell changes are plenty in Patch 6.5, so get cracking.
"Greetings, summoners.

Welcome to patch 6.5, the one where we check in with some old friends that haven't stopped by patch notes for a while and Soraka gets some spicy healing changes. After writing that sentence we're not really sure what 'spicy healing' is, but it probably tastes delicious.
Let's go back and talk about those 'old friends' for a bit. Sejuani? Renekton? Jarvan? While it's true that these champions were certainly meta-defining champions at one point or another in the game's history, it's important to really dig in and ask why they were so strong in the first place. For these three (and quite a few more on the list), their dominating position within the metagames of yesteryear can be easily explained: more than just powerful champions, they were powerful generalists.

Bolded text? Let's back up and slap some context on that phrase. What's a generalist? As the name implies, they're champions who don't truly excel in any one category, but check enough of the boxes that they're always performant or valuable. While there's definitely room for champions that are swiss-army-knives (somewhere, a giant neon sign with the name 'THRESH' is blinking), having many reasons to be picked shouldn't exclude you from having to play along with League's core value of having strengths and weaknesses. As we've seen recently with champions like Gangplank and Lucian, being good at a lot of things and bad at very few things is a big no-no for champion diversity and balance alike.

So what do we have in store? While we've got some power reductions to some of League's main offenders this patch, much of 6.5 is a love-letter to these bygone generalists, increasing power in ways that aim to sharpen those niches as more than just 'pretty good.' Oh, and leveling an account to 30 now takes half the time it used to. There's not really a cool narrative to tie that to, but it's pretty huge for new players. A moment of silence for those of us who survived the grind.

So here's to you, generalists. Jacks-of-all-trades. People who pick 'Fill' in dynamic queue (even if it really just means 'Support'). Your commitment to providing value and bravery trying new things is an inspiration to us all. So if you get trampled by Hecarim, dunked by Vi, or diced by Renekton this patch – try not to be angry. That's just how they show their love.
Good luck, and have fun"
YouTuber RedMercy offered his take on the recent patch.
Read the entire changelog at your own convenience.
Last Updated: March 9, 2016