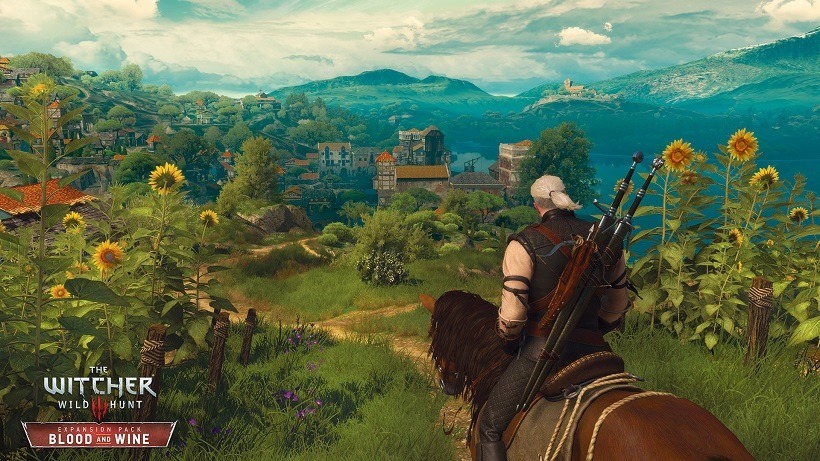 The Witcher 3: Wine and Blood is, sadly, the final bit of content planned for CD Projekt Red's RPG epic, as the studio shifts all it has behind its latest project, Cyberpunk 2077. Thankfully, Blood and Wine is a substantial piece of content to accompany the already massive base game, adding a piece of land as large as the Skellige Island and giving you even more nasty monsters to hunt down and take trophies from. And sure, there's some talking in-between all that too.
For a long whole now though the release date for this expansion has been kept under wraps. Previously it was rumoured that it would launch before E3 next month, and a fresh new one seems to confirm that. Leaking over the weekend, the Steam store page for Blood and Wine seemed to go up prematurely, revealing a May 30th release date for the add-on. It was quickly taken down, but not before same savvy gamers got a snap of it.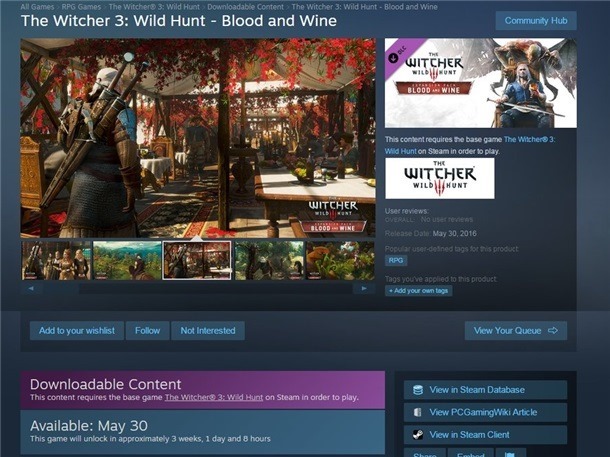 That would mean that the expansion is just three weeks away, which lends credibility to the previous rumour about it launching before the massive trade show next month. It's likely CD Projekt Red just weren't ready to make the announcement when the page went up, but it's likely something a lot more formal will come about sometime this week.
Blood and Wine won't only be offering up more content to the Witcher 3 either. The developers have previously detailed how they're bringing some visual and gameplay improvements to The Witcher 3 with the expansion, which will permeate into the base game too. And if the actual content is anything like the previous expansion, Heart of Stone, you're in for a real treat.
Blood and Wine is coming to all three Witcher 3 platforms, and looks almost definitely that it's coming out this month. Start preparing Geralt again.
Last Updated: May 9, 2016