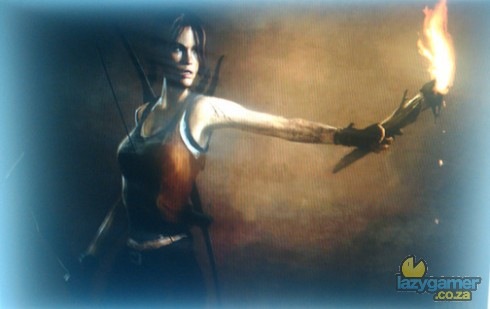 Apparently this image is a screengrab from the adventure of our beloved Lara Croft.
We can see from this that the next Tomb Raider is going to be a grittier affair with hopefully a little more realism and thankfully just as buxomly as before.
While at first glance this could be any old fan art or an unannounced game it was initially posted as a Tomb Raider title, queue the mighty legal eagles to swoop in and demand it be taken down and we now have confirmation that it is truly the next Tomb Raider (else why would they bother).
I have been a fan of the Tomb Raider series ever since my hormones kicked in as a teenager and as such it will always have a special place in my gaming heart.
Source: 4PlayerCoop
Last Updated: July 12, 2009