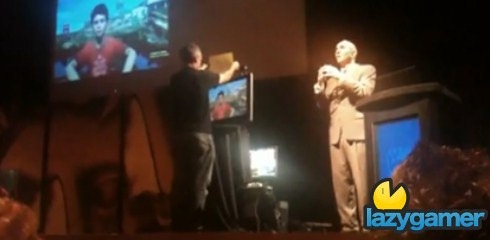 Somebody has been a little bit sneaky and has videotaped Mr Molyneux giving a demonstration of Milo at a University lecture.
The video is really bad quality but we get the message, Milo can see he is being offered some pictures so he reaches up, grabs the picture and shows it back to us.
Pointless… yes, but it's shiny and new so we like it anyway.
Last Updated: October 23, 2009