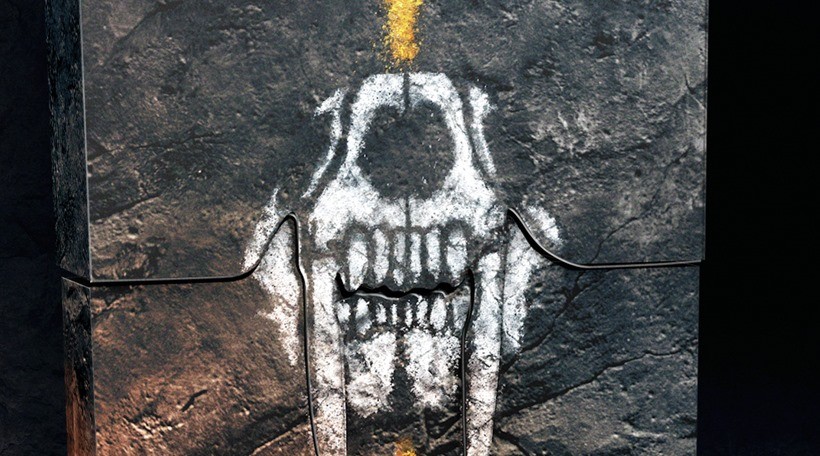 I'm still not 100% sold over Far Cry Primal. Sure, survival games are all the rage these days, but I'm a bigger fan of engaging in a power fantasy over a desperate bid to avoid having my face ripped off by a Sabertooth tiger. But that's what happens when I get animal-taming lessons from Alessandro. Far Cry Primal ships next year on Xbox One, PlayStation 4 and PC. And beyond the standard vanilla edition, there'll be the collector's edition that'll teach you how to speak Neanderthal.
Here's what you'll get in the Far Cry Primal collector's edition. Click to embiggen the image below: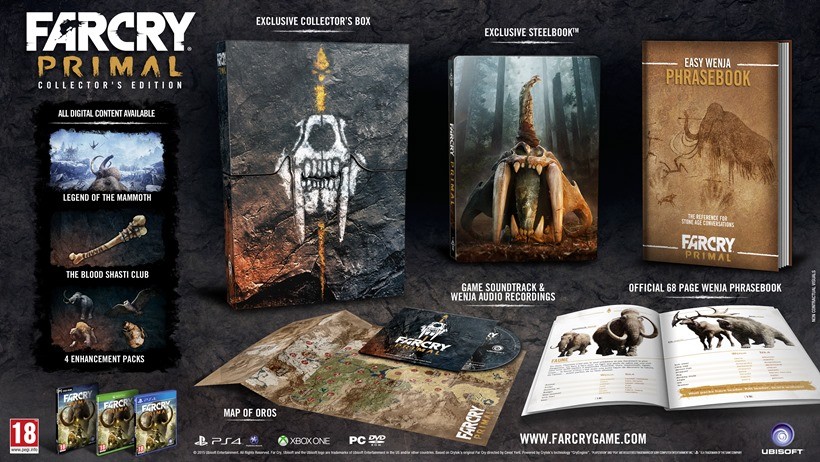 Exclusive collector's box
Far Cry Primal game
Steelbook case
Official 68-page Wenja phrase book
Game soundtrack and Wenja audio recordings
Map of Oros
Legend of the Mammoth digital content
The blood shasti club digital content
Four enhancement packs
Meanwhile, the collector's edition for Darryn and Alessandro: Skype Edition will teach you how to speak nerd. Or hang yourselves. Either way is a win for us.
Last Updated: December 4, 2015