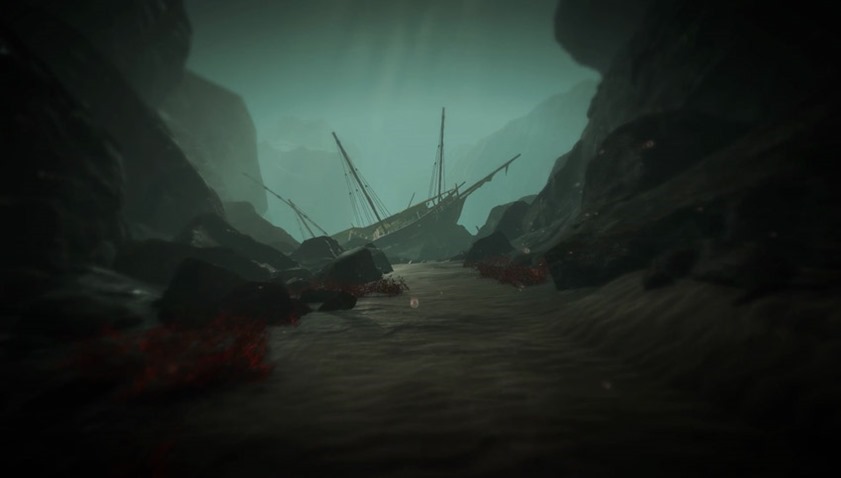 I'm a big fan of walking. There's something cathartic about just wandering somewhere, soaking in sights and sounds as you purposely lose yourself in the world around you, free of any distractions or the reach of social media. And that appreciation actually extends to gaming as well. I've always enjoyed exploration, finding new places in vast open worlds and making a mark.
Sandboxes are my crutch, but even a tiny sliver of a new location with a more focused beat gets my heart pumping. Which leads us to Leaving Lyndow. If you haven't heard of it, fret not. The gist of it is that its a snippet of Eastshade, a game that is still deep in development. Eastshade itself is about exploration, sailing the world and earning your way with your craft as a painter. Take a look:
Gorgeous stuff, but still a ways away. Fortunately, Leaving Lyndow offers a taste of what to expect in Eastshade when it eventually arrives. And it's quite stunning. It's a short adventure, placing you in the footsteps of recent university graduate Clara as she prepares herself for the journey to come. There's a lot of nostalgia around her, as she says her goodbyes and makes peace with her family.
It's not a long game either, ranging around twenty minutes or so from start to end depending on your level of harmonic memorisation should you wander into the woods to play a melody from your childhood. But I liked Leaving Lyndow, for its laidback approach and colourful design. It might not be for everyone, but it certainly does have some charm to it.
Last Updated: February 8, 2017