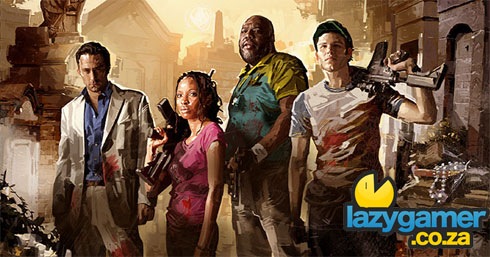 Valve have announced the first bit of Add-on DLC for Left 4 Dead 2. Called "The Passing," the new content is set after "Dead Centre."
"The Passing" introduces a new "uncommon common" infected type, two new weapons – one melee, one firearm – and "a new co-operative challenge mode of play." The campaign takes place in "in a small town in rural Georgia," but will see the four survivors – Ellis, Coach, Rochelle, and Nick – meeting up with the survivors from the first game – Bill, Francis, Zoey and Louis.
What they don't quite say is whether or not the original survivors are still alive, or if they're rotting corpses intent on EAAATTING YOUR BRRRRAAAAINS – or whether it'll lead to an 8 player co-op fest.
I'd be content with either. The Passing is expected on Steam and XBL in autumn of 2010.
Last Updated: December 15, 2009