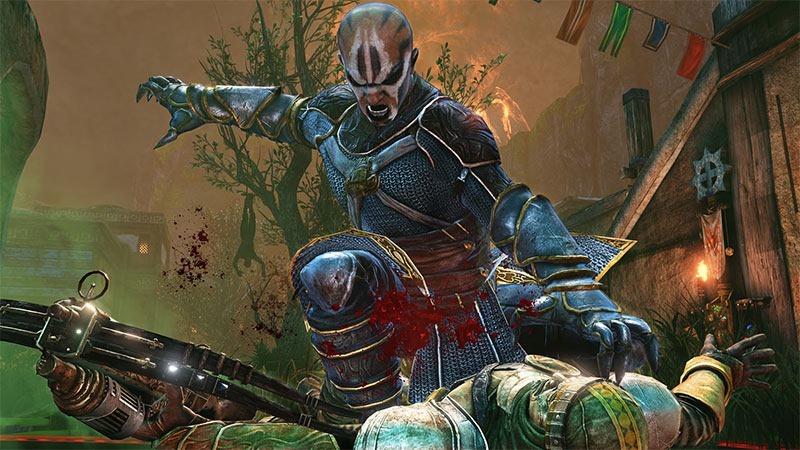 Hey! Remember that online, competitive multiplayer Legacy of Kain Spin-off, Nosgoth? The free-to-download game that pit humans against vampires has been in early access for about a year now. While it's free to play, it requires realworld cash to buy heroes.
Developed by a company you'd not have heard of in 2013, but is very much one you know of now, Nosgoth was being developed by Rocket League developer Psyonix.
"It has been more than two and a half years since we partnered with the wonderfully mad men and women at Psyonix to embark upon a rather ambitious adventure. Our goal was to bring the world of Nosgoth to life in a new and challenging manner; a manner which allowed players to wage asymmetric warfare against each other as both human and vampire-kind."
The idea seemed sound enough, even if it capitalised on players' nostalgia. Nostalgia isn't enough though – because it's been canned.
"This was not an easy decision to come to," says a statement that was posted to the Square Enix forum. "It has been a pleasure to build this game with your help, but ultimately its audience hasn't grown enough to sustain ongoing operations."
Nosgoth enters the underworld on 31 May 2016. If you're still playing it, you'll be able to do so so until that date, but you'll no longer be able to buy anything. Any purchases made since March 1 will be refunded as well.
The big question then, is what happens to the once beloved Legacy of Kain franchise, and the fate of its spinoffs like Soul Reaver?
"Any future Legacy of Kain project will be considered independently of Nosgoth and on the merits of the proposals alone," Square Enix said.
As you'd imagine, the fervent community of engaged players is pretty damned furious about it all right now, saying player feedback (which is vital for an in-development, Early Access game) was never taken in to consideration.
Last Updated: April 11, 2016