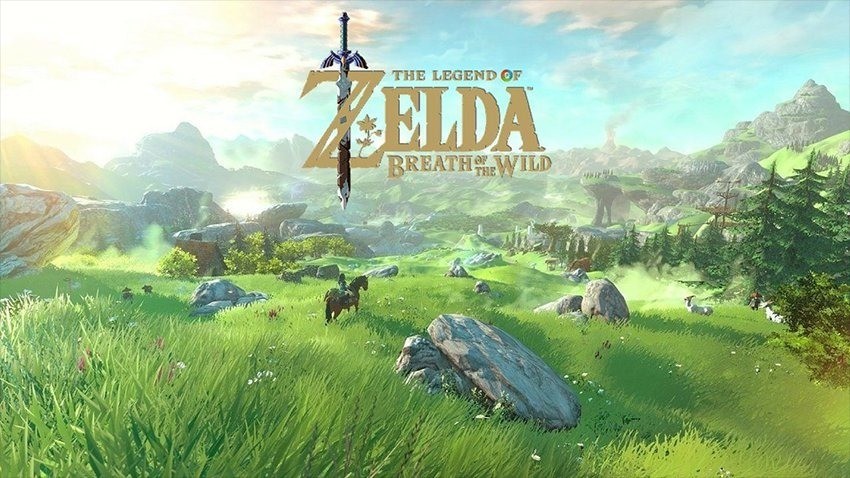 US-focused The Game Awards is arguably the closest thing the industry has to an official video game award ceremony that's analogous to the Oscars. If you favour your opinion in video games a little more British, then there's the Golden Joystick Awards, which were held this weekend. A little more like the Baftas, I suppose – though most of the voting is done by the public.
At the 35th annual Golden Joystick awards, all but four of the show's accolades are voted for by the online masses. They've declared The Legend of Zelda: Breath of the Wild as the Ultimate game of the year, bestowing upon it a handful of other prizes too. It also nabbed best Audio and the Nintendo Game of the Year. It also won the Critic's Choice award.
On the PlayStation side of life, Horizon Zero Dawn was the best game on Sony's console, with the game also winning Best Gaming Performance for Ashley Burch's Aloy, as well as Best Storytelling.
The best Xbox game in 2017 was Studio MDHR's Cuphead, which also walked away with Best Visual Design.
I can't say I disagree with any of this. Here're the rest of the winners:
Best Audio – The Legend of Zelda: Breath of the Wild
Best Gaming Performance – Ashly Burch (Horizon Zero Dawn)
Best Indie Game – Friday the 13th: The Game
Best Multiplayer Game – PlayerUnknown's Battlegrounds
Best Storytelling – Horizon Zero Dawn
Best Streamer/Broadcaster – Markiplier
Best VR Game – Resident Evil 7
Best Visual Design – Cuphead
Breakthrough Award – Ashly Burch
Critics' Choice Award – The Legend of Zelda: Breath of the Wild
Esports Game of the Year – Overwatch
Esports Play of the Year – Agilities
Esports Team of the Year – Lunatic-Hai
Hall of Fame – Final Fantasy
Handheld/Mobile Game of the Year – Pokemon Sun and Moon
Lifetime Achievement – Sid Meier
Most Wanted Award – The Last of Us Part 2
Nintendo Game of the Year – The Legend of Zelda: Breath of the Wild
Outstanding Contribution to the UK Games Industry – Debbie Bestwick MBE (co-founder of Team17)
PC Game of the Year – PlayerUnknown's Battlegrounds
PlayStation Game of the Year – Horizon Zero Dawn
Still Playing Award – World of Tanks
Studio of the Year – Nintendo EPD
Ultimate Game of the Year – The Legend of Zelda: Breath of the Wild
Xbox Game of the Year – Cuphead
Last Updated: November 20, 2017