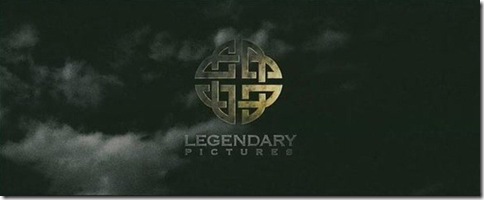 So we all know about Bruckheimer and his mod-squad buying into the whole video gaming plot and starting Bruckheimer Games (which is an awful title for a gaming company by the way) but now it seems that some of the other boys in Hollywood have had a taste of the gaming pie too…and they like it.
They like it so much that it might just be their new favourite flavour. Apparently Legendary Pictures has now announced that they too are launching a digital arm and has tapped none other than, former Electronic Arts exec Kathy Vrabeck, to run the unit.
Venture (which is a proper gaming studio name. I mean, come on Jeremy, use that brilliant mind of yours) is going to be based at Legendary's offices on the Warner Bros. lot. They are presenting something a little different to Bruckheimer's tactics though.
Instead of developing games just, well, because, they will develop content based on Legendary's Films, as well as a little bit of programming that they can think up themselves, and afterwards it will be distributed across multiple platforms, including the Internet, mobile phones and videogames. Look, I don't know if Bruckheimer will be doing the same thing, but if the guys behind the Batman series, 300 and The Watchmen can buckle down, we ought to see some nice fireworks.
Apart from that though, Legendary has shown that it does indeed have the love for video games, and are in fact the creative force behind the upcoming adaptations of Blizzard Interactive's "World of Warcraft" and Epic Games' "Gears of War." Hold thumbs for these though, coz anything could happen.
So far, Legendary Pictures has announced that it plans a 2010 cross-platform launch of the supernatural thriller "The Lost Patrol", which will be a spin-off of the film with the same name, and it will be launching onto cell phones, videogames and online. Legendary studios, may the force be with you, and I hope you pull down our pants and blow our…minds!
Last Updated: May 21, 2009