One of my favourite streamerss in trouble once again after accidentally exposing her nether regions on stream. LegendaryLea used to be one of the more popular Twitch streamers, offering great gaming content and commentary – which built up her massive fan base and brought tens of thousands of people to her online streams. Starting off as rather conservative and centralized around gaming, Lea soon upped the tempo and, really, all hell broke loose.
Her weekend streams involved excessive drinking, and you don't have to be a "bio major" to know that when you add excessive amounts of alcohol and a live stream, you're bound to accidentally flash something. You may think I'm making a joke about the alcohol here, but Lea has had more than one, two, or even three accidental flashes in her time as a streamer. Twitch have issued warnings before, but this time it was unfortunately the last straw, and Lea has received a 30 day ban.
I won't be linking the image, or the video here (sorry!), but it's currently all over the internet and even some major news sites.
Twitch have extremely strict terms of service, and you may recall their lockdown on provocative clothing,more specifically aimed at those who choose to stream in rather revealing clothing. The decision was gender neutral, as male streamers now had to wear shirts as well.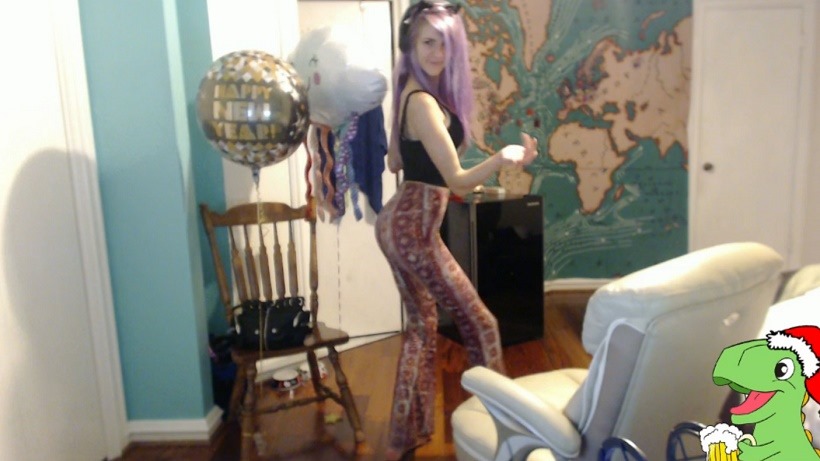 Lea's 30 day ban was met with much controversy, as she still maintains all viewers saw was her lavender underwear.
For the record Thighs =\= equal vag. Sorry I had to stand in an awkward way due to my ankle injury. Boy shorts were underneath calm down

— Lea (@LegendaryLeaTV) April 25, 2016
In her Twitch absence, Lea has taken to Periscope, Omegle and YouTube VLOGs as her ban continues. It's honestly a shame, since I consider LegendaryLea an entertaining streamer, and naturally the drama that comes with it, but in more recent times Lea has taken to drinking a lot on stream, which has led to a drop in the quality of her content. Needless to say, the numerous wardrobe malfunctions have placed Lea in the Twitch crosshairs, and I have no doubt that when her ban is lifted, Twitch will be keeping a close eye on her.
At the moment public opinion is split over the severity of her "crime" as this is not the first time this has happened, and many feel that she should be permanently banned as opposed to being given a slap on the wrists. Twitch have rolled out a ton of permanent bans including MassanSC, Gross Gore, and even Rektful. Gross Gore took it especially hard as he spoke about taking his own life, and has now been put on suicide watch.
Last Updated: April 28, 2016