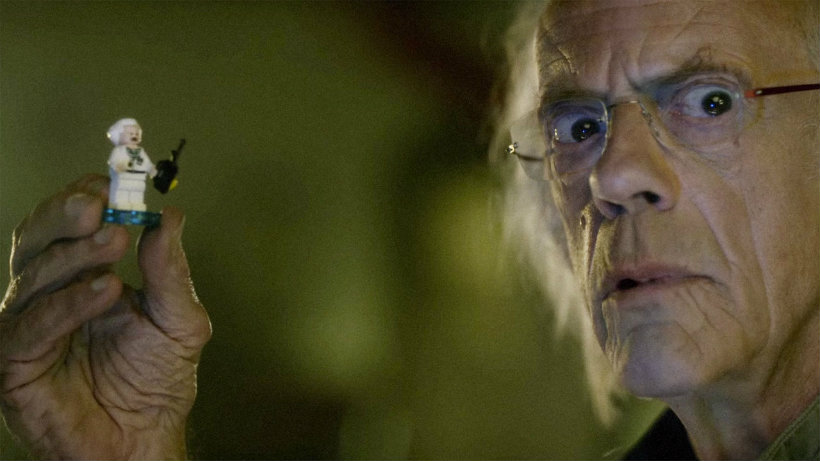 I am far too enamoured with LEGO Dimensions. If I were any more desperate, I'd be planning to import it from overseas instead of waiting for the unknown date it's released locally – that's right, we still don't know when it will reach our shores. But at least I know about the voice actors, and they are truly impressive.
Just check out this new trailer that features a ton of familiar faces and voices.
In case you aren't too sure about some of those names and performances, here is some clarification courtesy of the video's description:
Michael J. Fox and Christopher Lloyd who played Marty McFly and Doc Brown, respectively, in the Back to the Future films have rerecorded and reprised their roles in LEGO Dimensions.

From The LEGO Movie, Chris Pratt returns as Emmet, Elizabeth Banks as Wyldstyle, Alison Brie as UniKitty and Charlie Day as Benny, among other actors from the film.

Chris Pratt is Owen Grady and Irrfan Khan is Simon Masrani from Jurassic World, along with other members of the film's original cast.

Peter Capaldi is the Twelfth Doctor, Jenna Coleman is Clara Oswald, Michelle Gomez is Missy from Doctor Who, and many other original actors from the long running British science fiction television series have also returned to voice their characters in the game as well.

From the world of DC Comics, Troy Baker is Batman and Tara Strong is Harley Quinn.

Stephen Merchant is Wheatley and Ellen McLain is GLaDOS from the Portal video game series.

And as part of the original LEGO Dimensions story, Joel McHale is X-PO, the game's robot guide, and Gary Oldman is Lord Vortech, the evil mastermind who seeks to control the LEGO Multiverse.
Those are some mighty impressive credits. I am far too excited for the Doctor Who elements, but then I saw all that Back to the Future stuff and I fear my wallet is already weeping. I suppose the high price of the game, combined with our abysmal exchange rate is what's holding us back from getting the units, but I really want them. I need a LEGO Tardis, and K-9, and…
Could this finally be the moment when we touch on the conspiracy theory I love? You know, the one where Doc Brown is actually a future iteration of Doctor Who, only he's pretending to be mortal but still experimenting with time travel. Just imagine the possibilities!
Last Updated: September 15, 2015