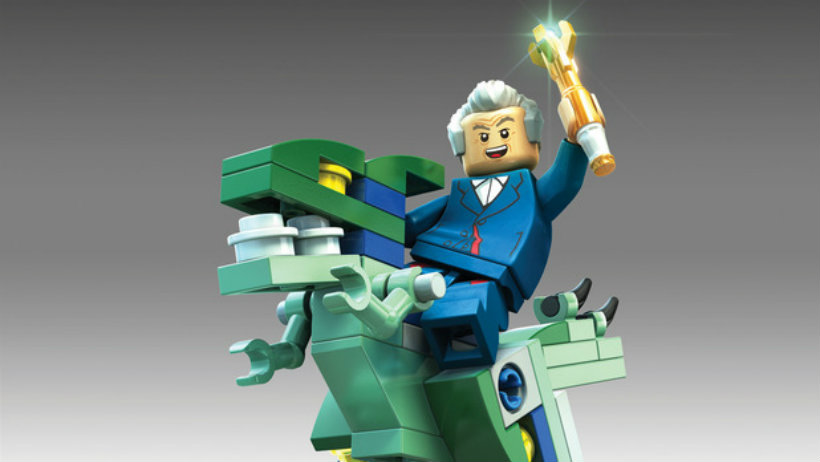 In the Toys to Life space, for a long time there was just Skylanders. Then Disney Infinity came along and made incredible figurines, but fell a bit short in the actual fun gaming sector – at least according to the perpetual curmudgeon that is Gavin. However, since the announcement of Lego Dimensions, I've been ridiculously excited for their offering. Sure, the core characters look cool, but I've mostly been amped to get all the Doctor Who characters in my game. And maybe the Portal expansion, too. Oh, and possible Ghostbusters. Yes, this is going to be a problem for my wallet, especially as it's finally launching locally.
According to this PR that landed in my inbox, we even have pricing. Let me copy and paste it for you here.
We are extremely proud and very excited to inform our local consumers that the highly anticipated LEGO Dimensions will be available from the 26th August 2016 in South Africa through major retailers," said Mario Dos Santos, Chief Executive Officer, Ster-Kinekor Entertainment. "This eagerly awaited title will be available for PlayStation®4 and Xbox One for a recommended retail price of R1499.99 as well as PlayStation®3 and Xbox 360 for R1299.99; we will also be distributing the expansions packs, including Funny Packs at a RRP of R249, Team Packs at R399 and Level Packs at R449.
R1500 for the starter pack? That's quite a pretty penny. Then again, I think that's actually cheaper than most LEGO sets you can buy these days. I will probably be forking out for this, just because I can't stop myself. We've waited a long time for it to launch locally, and my wallet isn't ready for what I will do to it with all the expansions that are already available. Did I mention LEGO Doctor Who?
Last Updated: June 27, 2016