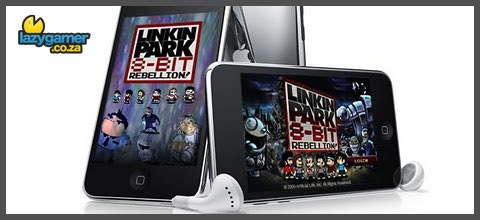 Linkin Park will have a brand new title out soon called Linkin Park: 8-bit Rebellion on mobile platforms, including the iPhone, iPad, iPod and possibly some other gadgets starting with a small "i".
The game actually looks pretty nifty and has you fighting through a Linkin Park created 8-bit world with the band in a crusade against the evil PixxelKorp who is looking to take away their old-school 8-bit awesomeness.
The best part? 8-bit and original versions of their songs, as well as the ability to unlock previously unreleased music created by the band.
The trailers really cool too, check it out after the jump.
Last Updated: March 31, 2010