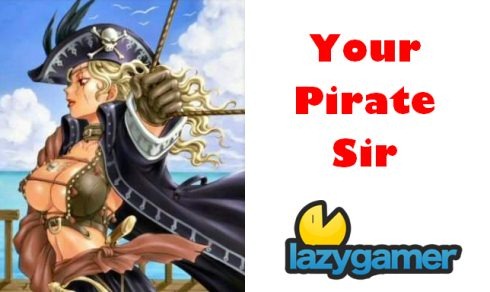 Yesterday I posted up an incorrect accusation against one of our esteemed local members and have rightly been blasted for it, I am taking that post down to ensure that his name isn't slighted by weird Google searches but please feel free to continue to insult me in this post instead.
I think what yesterday proved quite convincingly is that the local community really cares about the honesty and integrity of the gamers around them which is a great thing.
Unfortunately the truth of the matter is that we do have a large contingency of local pirates and cheats and some of them hold respected positions in the gaming community. This annoys a lot of people which was shown by the multitude of private emails and IM's I received who, while telling me I was wrong, were also appreciative that this issue was getting some publicity.
The problem is catching these guys is virtually impossible and as such it is safer to simply shy away from the problem and pretend it isn't happening.
Using my wife's incredible qualities of 20/20 hindsight it appears that I should have followed that same advice and just ignored the accusations. However I prefer to face these things head on and this time I got slaughtered.
So to the person I incorrectly pointed a finger at please accept the sexy pirate I withheld from you yesterday and to the high profile cheats and pirates in the community… your time will come and maybe now would be a good time to change your ways before you lose everything you worked so hard to build. It really isn't worth it just to save a couple of bucks.
Last Updated: November 13, 2009