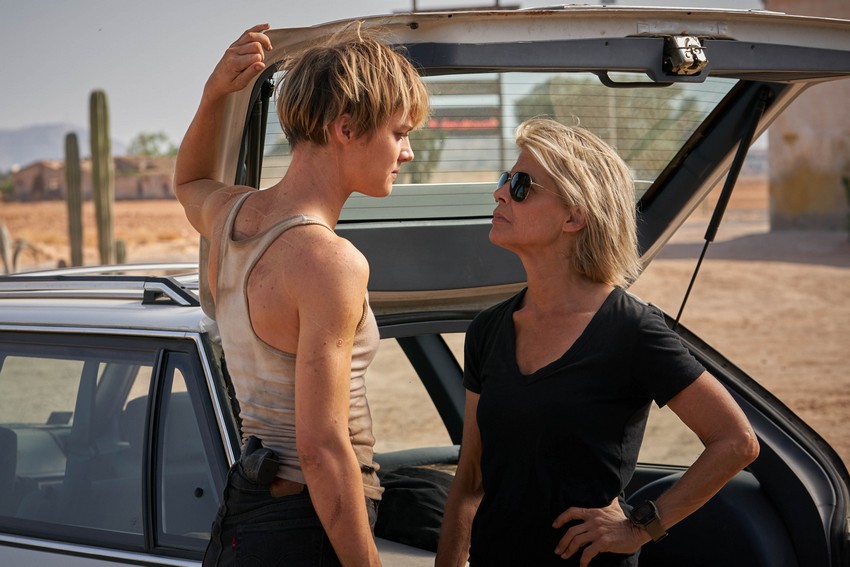 Move over, Sarah Connor! There's a new lady in town who can put Terminators in their place and she has some killer cheekbones! Much like it did overseas, Terminator: Dark Fate opened soft in South Africa with just R1.3 million. That's a massive drop off from previous franchise entry Terminator: Genisys, which opened with over R4 million in 2015.
With Terminator: Dark Fate's failure it had to contend itself with second place as Maleficent: Mistress of Evil held onto the top spot for the third week running. The Disney live-action sequel added another R1.6 million to its coffers this weekend past.
There were no other big shifts that took place on the charts as nearly everything just dropped down one spot with Terminator's entrance in the runner-up position. There were two other entries, but they found themselves bringing up the very rear of the top ten. First up is Spy Cat, a dubbed Germain animated film that already had a release last year in most international markets. It landed in ninth place with just a lowly R167k. Just one behind it was ensemble comedy The Wedding Year, which had no nuptial celebrations as it opened to a dismal R139k.
Let's see what the rest of the South African chart looks like:
| No. | Movie Name | Weekend gross | Percentage change | Local gross | Last Week's Position |
| --- | --- | --- | --- | --- | --- |
| 1 | Maleficent: Mistress of Evil | R1.6 million | -35% | R8.1 million | 1st |
| 2 | Terminator: Dark Fate | R1.3 million | NE | R1.3 million | NE |
| 3 | Joker | R1.2 million | -40% | R18.5 million | 2nd |
| 4 | Gemini Man | R656 252 | -42% | R7.4 million | 3rd |
| 5 | Blessers | R395 466 | -40% | R1.3 million | 4th |
| 6 | Abominable | R325 875 | -32% | R5.7 million | 5th |
| 7 | Zulu Wedding | R240 679 | -45% | R2.8 million | 6th |
| 8 | Hustlers | R12 618 | -40% | R13.4 million | 7th |
| 9 | Spy Cat | R167 206 | NE | R167 206 | NE |
| 10 | The Wedding Year | R139 243 | NE | R139 243 | NE |
NE = New Entry
Last Updated: November 5, 2019