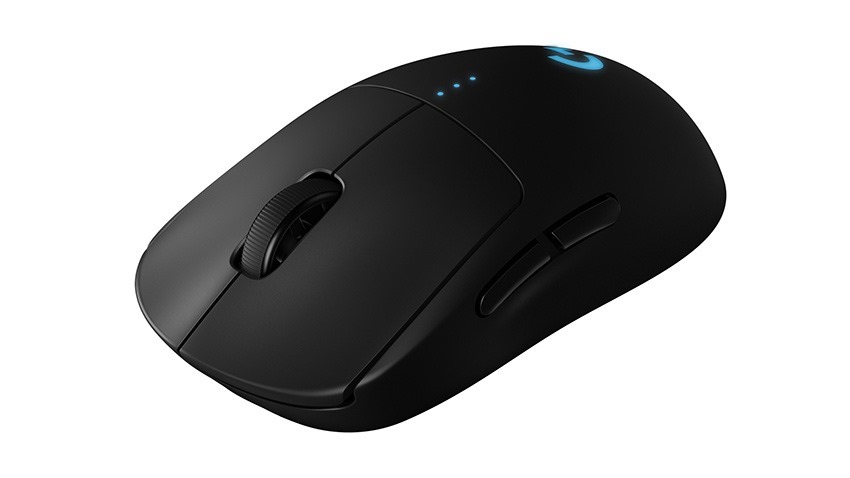 You don't often associate wireless mouses with professional gaming. The common complaints are that the wireless technology introduces too much latency, and the prospect of running out juice in the middle of a match is enough to stick to wires. One of the problems with the wired mouses  though is the friction and limited range of movement that cords introduce, which is why you often see pro-gamers playing with cord risers to mitigate that restriction. It's a problem that would go away when using wireless.
Those aforementioned problems with untethered tech are greater stumbling blocks, which Logitech reckons its solved. Logitech's new G Pro Wireless Gaming Mouse was developed with professional play in mind, taking the same design ethos behind its acclaimed wired G Pro mouse, and removing the cord. It's been designed with input from professional gamers, and packs in the right technology to deliver the ultimate wireless mouse.
The first of those is its Lightspeed tech, which almost entirely eliminates wireless latency. It's the same tech used in the existing G903 and G703 mouses, and works flawlessly. The G Pro wireless also supports Logitech's PowerPlay charging system, which is a connected mousepad that charges the mouse wirelessly even when it's moving. Dead batteries and disconnections are a thing of the past.
Lastly, it uses Logitech's HERO sensor, which is one of the rare flawless ones.   What that means is that there are "no prediction algorithms, no mouse acceleration, no jitter, and no axis differences."While I'll miss the Pixart ones, the HERO 16K is no slouch.
What makes the Pro G wireless most exciting is that Logitech has finally cracked the weight issue that plagues wireless mouses. The Pro G wireless comes in at just under 80g, which is exceptionally light for a mouse stuffed with batteries. On top of that, it's also ambidextrous, so it's good for right-handed people and mutant freaks.
It's coming soon, but don't expect it to be cheap ($150!), especially if you want the optional PowerPlay mat. Even without that, expect more than 40 hours of battery life with its RGBs on, and more than 50 with the shiny lights off.
Read our guide for more mouse recommendations – https://www.criticalhit.net/gaming/best-gaming-mouse-for-small-hands/
Last Updated: August 9, 2021