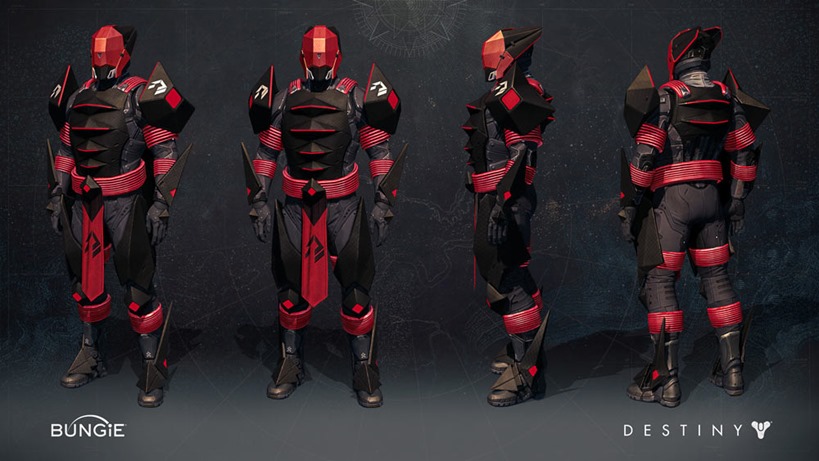 AWW YISS. Instead of being beaten with a stick, said piece of lumber now has a carrot dangling from it and I can't stop chasing it because I love me some loot. Destiny loot! Destiny armour! Destiny guns! Impractical yet awesome-looking in every way! Rise of Iron has a theme to its loot this year, that draws from the gear normally only found in the Iron Banner events.
That means more ornate designs, fur and wolves in Rise of Iron. Hopefully said fur is harvested from Fallen troops vanquished in battle, because this would be the one time where the mantra of "fur is murder" would mean something positive in life for once. The Warlock class is definitely owning this Iron Banner feel however, as the Titan and Hunter classes diverge into different themes.
Titan armour looks like it was designed by the Rasputin war-mind, while Hunters are walking and killing like an Egyptian. Also, cat armour. Looks like I need to start working on my Hunter build so that I can be the lolcat warrior of Destiny: Rise of Iron. Anyway, enough banter. On with the screens which Activision was nice enough to send our way:
Titan
Hunter
Warlock
And now onto the guns! GUNS! GLORIOUS GUUUUUUUUUUUUNS! I need some new guns as it is, because my Hawkmoon is sooooo Year One.  That Omolon scout rifle shall be mine, oh yes. It shall be mine.
Destiny: Rise of Iron is out this September on PlayStation 4 and Xbox One, kicking off year three of Bungie's huge franchise that I keep coming back to. Xbox 360 and PlayStation 3 owners, you're out of luck this year as there's no Rise of Iron coming to your old and antiquated hardware. And that goes double for PC fans, who are busy chucking old Radeon GPUs at my head right now.
Last Updated: June 15, 2016