I'm going to tell you something that I don't often confess. Despite loving Assassin's Creed, I haven't played all of them. I never played the first one, and I also missed out on Revelations. I know, such a fake fan, right? The first one just didn't quite grab me – it sounded repetitive and a bit boring. And Revelations… I don't think I have an excuse, I just never played it. But with an upcoming Ezio collection, I might be able to fix that. While still unconfirmed by Ubisoft, continuing leaks are making it look likely.
The leaks started with a Korean ratings board a couple weeks ago. Now, some marketing material is spilling the beans (thanks AGD). Here is the image from gameblog.fr, showing just how pretty this collection might be.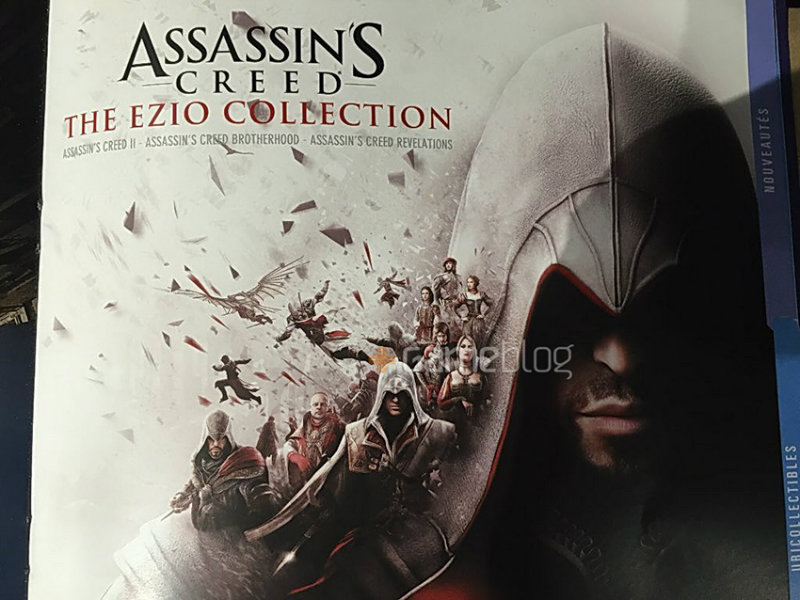 Thanks to the use of Google Translate, I can tell you that the rest of the post says that the collection will include Assassin's Creed II, Brotherhood and Revelations in 1080p and 30fps. All textures have been reworked and the pack will also include all the DLC and the two animated films (Lineage and Embers) that flesh out the story of Ezio. The collection is said to be available in November 2016 on PS4 and Xbox One and will cost less than €70.
As far as remastered collections go, this would be pretty sweet. Everyone loves Ezio. He was such a fun assassin – sexy and funny but also tortured and filled with rage. You know, the way we all like to imagine ourselves. For fans who think that the series peaked (and started to decline) with Ezio, this collection will be very welcome. Let's just not talk about what was going on in the "current day" parts of the game, okay?
Of course, if it's coming in November, we have to hope Ubisoft says something about it soon. Otherwise, I suppose during the usual Assassin's Creed release window I'll just boot up Syndicate again. Now that was a fun game, too.
Last Updated: September 1, 2016