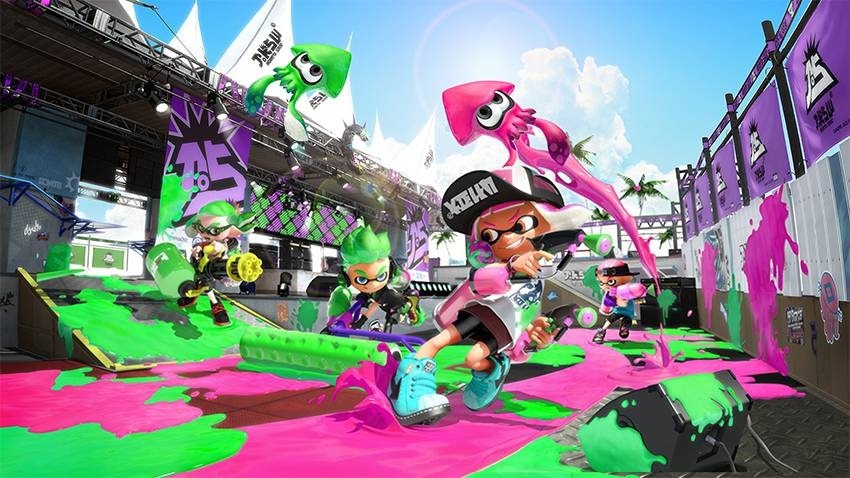 Though most of the focus on Nintendo's breakout new IP Splatoon has been on its eclectic, frantic multiplayer, the first game had a surprisingly cohesive and engaging single player campaign.
Here's what we said of that campaign:
"Something that hasn't been talked about nearly enough is Splatoon's frankly fantastic single player mode. It starts off disappointingly, coming off as a barebones challenge mode against a series of uninteresting tentacled bad guys, but the more you play, the more complex and engaging the enemies and level design becomes – as it becomes less about just shooting at stuff, and more about being the sort of insanely cleverly designed platform games Nintendo's known for."
And with Splatoon 2, the impending sequel for the Switch, the focus is once again on the multiplayer. Once again, there's a full single player campaign to be enjoyed. In a Nintendo direct yesterday, Nintendo gave a little more insight in to the solo campaign.
"In a shocking twist, Callie – of Squid Sisters fame – has gone missing and her right-tentacle squid Marie tasks the player to search for Callie and the Great Zapfish. Players can use different weapons in single-player mode to overcome obstacles, defeat enemies and take down towering bosses – weapons like the Roller, Slosher, Splatling or the new Dualies. The single-player mode is designed to teach players tips and tricks that they can then use in multiplayer."
It looks a lot like the first one. Take a look:
You can stay up to date on Splatoon's Squid Sister Stories here while you wait for the game's July release.
Splatoon is a breath of fresh air; a delightfully colourful shooter that's both innovative and endearing. Above all though, it's a hell of a lot of fun.
Last Updated: May 18, 2017