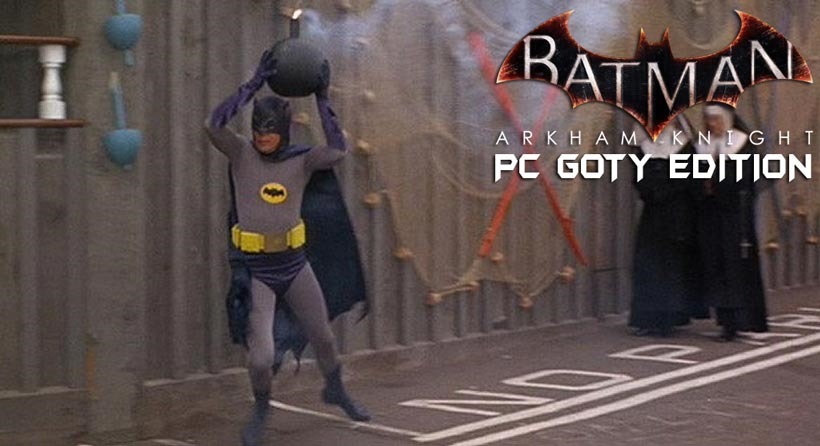 Looks like the predictions of our forums were staggeringly on point, because of course this was going to happen. Batman: Arkham Knight, the best Batman game with a pretty good story outside of Batman: Arkham Origins had a lot of DLC that was thrown on top of the game as part of a season pass of content. No seriously, I mean a lot.
As with any game these days that does such post-launch content, it's all being bundled together in one big collection and resold through stores, as Dualshockers discovered this listing on Amazon Germany for an ultimate edition of the ultimate Batman simulator that is due for release in July. Warner Bros. has yet to officially announce a GOTY edition of Arkham Knight, but I'll eat my own rubber cowl if this turns out to be a ruse.
Just as a reminder, here's a list of all the DLC that was available as part of the initial season pass: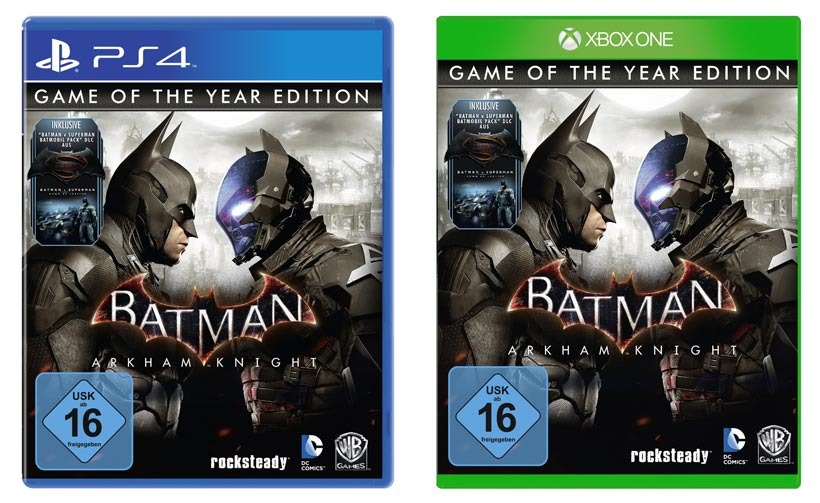 Arkham Episodes, six extra DLC levels that were focused on other Batman characters
Batmobile skins
Batmobile tracks
Crime fighter challenge maps
Season of infamy, the only DLC episode of the lot that felt worthwhile
Community challenge maps, AKA the apology content for that troubled PC launch
Alternate Batman skins: 23 for Batman alone but the only one you need is the 1989 Batman skin because awesome, plus several more for other characters in the Bat-family
So a pretty decent amount of bundled in content then, for the patient. As far as Batman games go, Arkham Knight is peak dark knight simulator for me. It works on two of my favourite game ideas: escalation and a power fantasy as this Batman takes everything he gained in the rest of the Arkham series and turns the volume up to 11 on fighting crime by punching it into submission. Plus, the Batmobile was fantastic, organically linked to the Batman and Gotham City.
Batman: Arkham Origins may have my favourite story to experience in the entire series, but Arkham Knight will always be my favourite game to play featuring Batman. And it's one hell of a swan song for the Rocksteady-built franchise. If you played it on console that is.
…WHY DID YOU SAY THAT NAME?
Last Updated: May 30, 2016