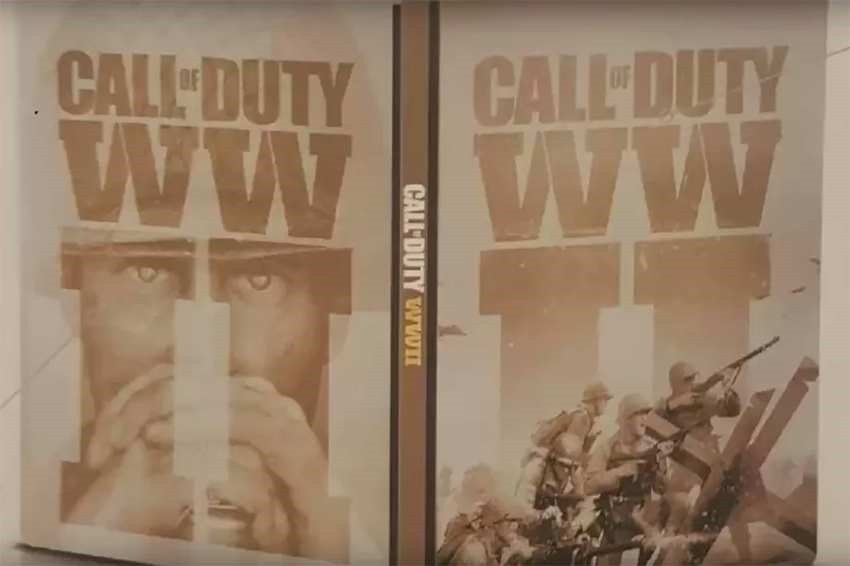 Update: Eurogamer reports that they've confirmed the authenticity of the above leaks with their sources, confirming that the next Call of Duty will in fact be titled Call of Duty: WW2. The full report can be read here.
Original story follows
Call of Duty: Infinite Warfare was a pretty good game, I thought. Going to space properly afforded the series with one of its best single player campaigns in years, though not without its problems. Here's what I said of its campaign:
"It takes a while, but the campaign picks up steam, becoming something that's fun to play – and delivers the best Call of Duty campaign in years. It's a pity that despite decent characterisation and pretty good writing, the central theme – how far would you go to complete the mission – takes a turn for the tawdry. Just how many martyrs does one game need?"
Its multiplayer, however, was stagnant – little more than iteration on what had come before, only made worse through asinine supply drops and a prohibitive skill barrier. For that reason, and that last year it went up against Battlefield 1 and Titanfall 2, it performed relatively poorly at retail.
"It's clear that, for a portion of our audience, the space setting just didn't resonate," chief operating officer Thomas Tippl said of Infinite Warfare's flagging sales.
This year's Call of Duty – primarily developed by Sledgehammer Games – is going back to its roots as a result. Which roots though? Call of Duty has 4 distinct phases: World War stuff based on history, Modern Warfare based on shooting people within a contemporary setting, the Cold War stuff epitomised by the first two Black Ops games, and the futuristic twaddle that the games have become. Going back to its "roots" would suggest a return to history-based conflict, something I championed quite some time ago.
It looks like that's what's happening. Purportedly leaked promotional material suggests that the Call of Duty is set in World War 2 again. Citing ann anonymous source YouTube channel TheFamilyVideoGamers shows off leaked Call of Duty promo images that show a return to the second World War.
I think that many gamers have had enough of shooting things within a futuristic setting. Last year's Battlefield 1 did especially well for the series, and that went all the way back to the first World War. Call of Duty 2 is still one of my favourite FPS campaigns just about ever, so I look very forward to a game that can replicate that sense of scale, with the new advancements in technology.
The biggest problem with this move, however, is that it would splinter the burgeoning Call of Duty eSports scene, which relies on the game not changing very much every year.
Last Updated: March 28, 2017