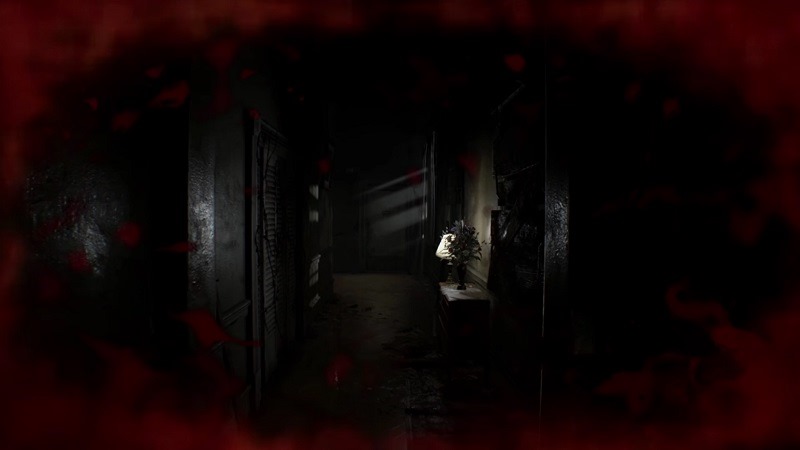 Capcom have spent the past two weeks dropping several Resident Evil 7 teaser clips. In them, they showed us the item box and a ringing phone, and a recorder and the ol' faithful stabby stab knife.
One thing they haven't shown however, at least not to my knowledge, is actual combat. I've been eager to see what that'll look like with this new first person perspective. That, and I'd love to know who or what exactly our protagonist, Ethan, is going to go up against.
And thankfully, I now have some sort of answer thanks to the latest batch of shorts (via Game Informer). Here's the first which shows another franchise staple in action:
Green herbs become even more potent with a new ingredient.
In the video, we can see that Ethan is a bit battered. His hand is bloody, and his smart watch shows a juicy red ECG. To fix his problem, he grabs some herbs, combines them with chem fluid, splashes it on his arm, and hey presto, he's good as new. Classic Resident Evil goodness! I do like that healing is visually represented – it's a nice touch I think.
The second teaser shows off a teeny slice of combat. Ethan goes up against that one Baker asshole, Jack. What has me excited here is the fact that stands up up like he didn't just taken two bullets to the body.
Something's not quite right with Jack.
Enemies rising from the dead isn't exactly new to Resident Evil, but here, the head of the Baker family strongly reminds me of Nemesis from the third game. That monster was an absolute nuisance to outrun! That's why that franchise entry in particular is so memorable to me I think. This is a short teaser no doubt, but it does seem to indicate that Jack is going to recreate the sort of horror Jill faced in Racoon City, which makes me very happy.
So far, I like what I've seen from Capcom. I can only hope that the main Resident Evil 7 package holds up to my expectations. They're not too high mind you, not with the disaster that was Resident Evil 6. I can only hope for the best though, right?
Last Updated: October 25, 2016