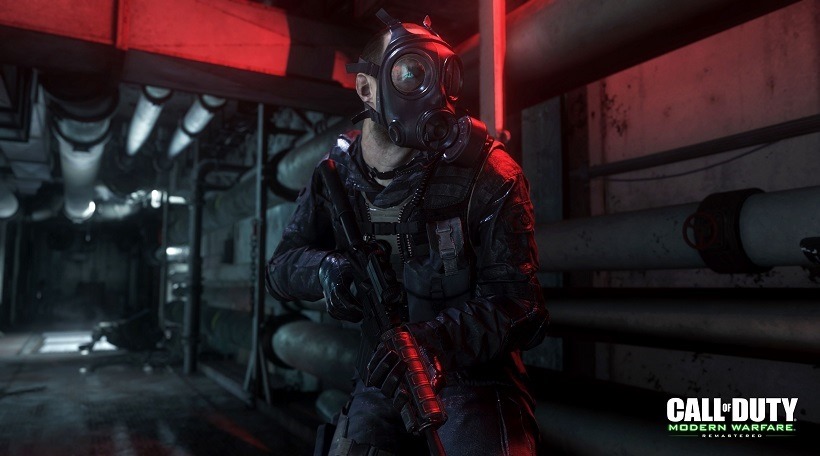 Call of Duty: Infinite Warfare is fast approaching, and this year there definitely is a more tangible excitement for the entry. It's partly due to Infinite Warfare itself looking pretty damn hot at the moment, but also something to do with a little remaster for Modern Warfare – the game that really put Call of Duty on the map. It's coming with a more expensive bundle of Infinite Warfare – and looks like it will stay part of that for the rest of time.
That's according the game's official website, which seems to state that you'll need the Infinite Warfare disc inserted in the console if you want to play Modern Warfare Remastered. That's despite the game being a digital download even with the physical edition of the game, which makes it all feel like some draconian DRM that forces you to never get rid of Infinite Warfare. It's a little vague on the website itself, but it does seem this is what Activision is planning.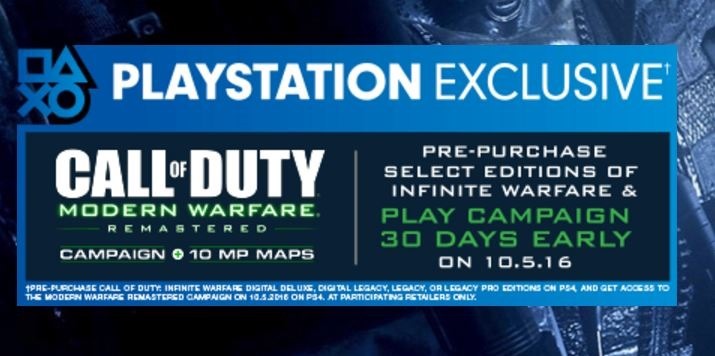 Which is as strange as Activision not just offering Modern Warfare Remastered separately in the first place. I understand that bundling it with Infinite Warfare forces people to pony up more and maybe try out this year's edition, but it's still a remaster that I'm sure Activision would make a killing on if launched as its own product. That might've been the plan down the line, but then why impose this sort of DRM n the people who are willing to shell out for it day one? It's puzzling.
Regardless, both Call of Duty game look rather spectacular, and fans of the franchise are just being spoiled extra this year. Infinite Warfare looks to be maintaining the ridiculously fast multiplayer of Black Ops III, while Modern Warfare takes us back to a simpler time of online shooting. Everyone wins – expect for the poor sods who bought the disc.
Last Updated: October 3, 2016