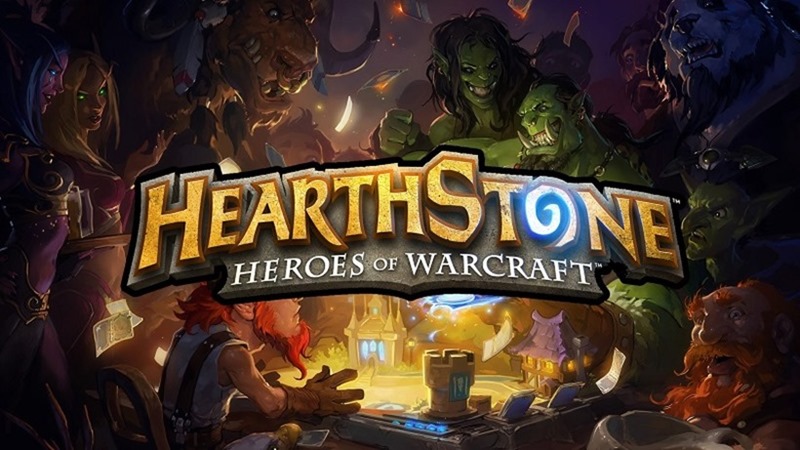 The latest Hearthstone expansion, Whispers of the Old Gods, has been out for what, almost 3 months now? That's not too old at all, so I'm not expecting anything new for Blizzard's card game for quite a while – at least not until BlizzCon in November.
I'm all set to be proven horribly wrong though, because it looks like there's a new adventure on the horizon already, and it's going to be officially announced soon. Just take a look at the following email that Polygon received from Blizzard…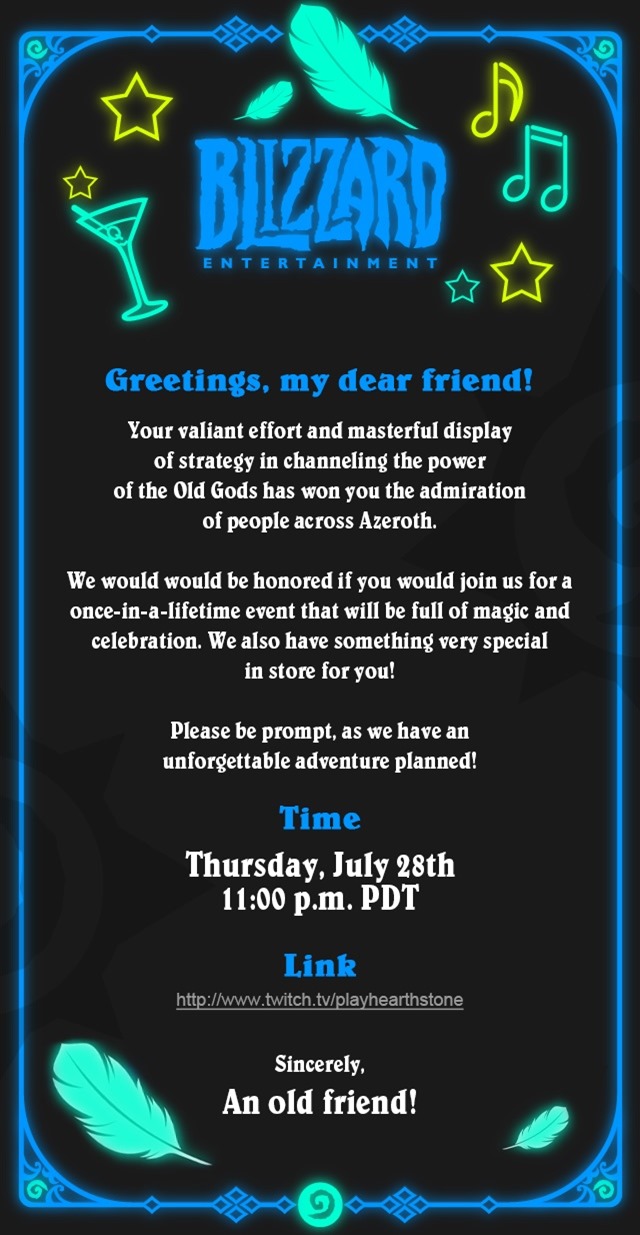 "Please be prompt, as we have an unforgettable adventure planned," it says right at the bottom. That's pretty straight forward, right? I think that it's safe to say that a new Hearthstone adventure will be unveiled next  week, on Thursday the 28th of July.
When will the new content actually release though? Well, if Blizzard follow the same formula they did last year, when they announced League of Explorers, we could be playing the next adventure just a few short days after the reveal next week. How cool would that be? I'm by no means tired of Whispers of the Old Gods, it's just that I would never say no to a new campaign, nor a healthy helping of new cards.
So what can we expect from this new adventure? According to Disguised Toast, it's going to focus on Karazhan.
The most compelling evidence stems from a golden ticket some players received at a fireside gathering that took place this past weekend. It reads as follows:
You are cordially invited to a most majestic, marvellous, magical event, the likes of which has never been seen before!

Is is our most sincere hope that you'll be able to join us!
Disguised Toast points out that there are an awful lot of M's in that opening line. What else starts with M? Mage. And what Mage's name starts with M? Medivh. Where does Medivh reside? Karazhan. OMG!
Ok it's not that simple, but you get the point. In his video, Disguised Toast talks about other evidence too, which all directly or indirectly points to Karazhan being the playground of the next Hearthstone adventure. Is he right in his speculation? We'll have to wait until next week to find out!
Last Updated: July 20, 2016