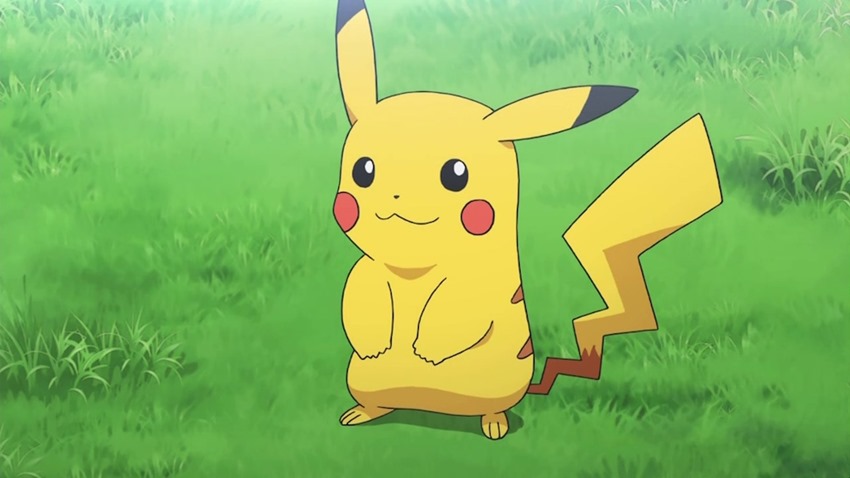 HEY! HO! LET'S GO! HEY! HO! LET'S GO!
HEY! HO! LET'S GO! HEY! HO! LET'S GO!
The E3 rumours are forming in a straight line
They're going through a tight rumour wind
The fans are losing their minds
The Blitzkrieg gossip
They're piling in the back news beat
They're generating some port to Steam heat
Pokemon on the back news beat
The Blitzkrieg gossip
HEY! HO! LET'S GO!
Usually Nintendo's tighter than a duck's butt when it comes to keeping some games secret, but it looks like latest Pokémon game may have been leaked a little early. According to Serebii and found on ResetEra, two new domain names have been registered by the company responsible for originally trademarking the Pokemon Sun and Moon domains a few years back. Say hello to the next duo of Pokémon games which ties into the butchering of The Ramones that I used to start this post with:
Les noms de domaine des sites https://t.co/wbqMXQp73Q et https://t.co/9xGY011p3R ont été enregistrés et sont protégés par la CSC Corporate Domains, Inc. (organisme qui protège les noms de domaine ou peut saisir les domaines enregistrés par des tiers) pic.twitter.com/LP2azJ0Rvj

— Pokekalos (@Pokekalos) May 16, 2018
Pokémon Let's Go Pikachu
Pokémon Let's Go Eevee
That's a big departure from the usual Pokemon naming convention, which may sound minor on the surface, but usually carries massive implications for the next pair of chapters in the mainline series. Will this be the first proper Pokemon RPG on the Nintendo Switch that introduces the eighth generation of pocket monsters? Will Pikachu have a few extra tricks up his sleeve to combat Eevee and that fella's multiple evolutions?
More importantly, are you Team Pikachu or Team Eevee? The battle lines have been drawn pal. Choose wisely.
Update: AllGamesDelta recently added more fuel to the fire, confirming a request from Nintendo to trademark Eevee's Chinese name.
Nintendo has just submitted a request to grab the trademark for Eevee's official Chinese name in Hong Kong pic.twitter.com/q7l8pSCa85

— AllGamesDelta (@AllGamesDelta_) May 16, 2018
Last Updated: May 16, 2018