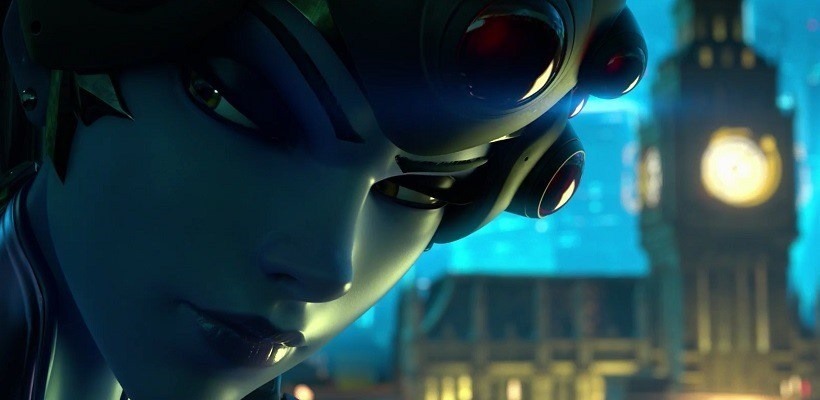 One shot. One nerf.
That's the phrase being whispered at Overwatch HQ it seems. Apparently the sneaky sniper Widowmaker is just a little too strong at the moment. At least, she is according to Doctoralex, who voiced concern over on the Overwatch forums (via VG247).
Thank you for responding to the issue that is Mccree. However, I was wondering if you have any plans regarding Widowmaker.

In both pub matches and competitive play she is by far the most dominant hero in the game. Multiple factors like too high bodyshot damage, shots that recharge too quickly, SMG that is almost as powerful as S:76's Pulse Rifle, an extremely powerful ultimate that is not clearly announced to the enemy team, etc. I am not asking for any details, merely questioning whether or not you are currently looking at her balance-wise.
That's… actually very fair criticism. Having played Widowmaker quite a bit myself, I can confirm that her damage output is teeny bit too high. Being somebody who can't aim, I should not be acquiring kill streaks with a character who supposedly requires precision to be effective.
Anyways, Blizzard have responded to the comment. Game Director Jeff Kaplan said the following…
Widowmaker is on our radar. We are discussing her. We have some internal experiments going to see if we can keep her viable while lowering the frustration threshold a little bit. Right now, this is just exploration. If something more comes of it, we'll let you know.
So there are no solid plans to change Widowmaker just yet, but Blizzard are looking at putting her into a more balanced position. I think she may see a slight damage nerf in future, either with a pure number drop, or a slightly longer scope charge rate. I think her headshots need to be a must too.
Blizzard are most certainly not scared to make changes. Fixes to other characters are already in the pipeline. In a future patch, McCree is getting nerfed, and D.Va is getting buffed. Hell yes to both!
Who else needs balancing though? Got any thoughts? I just hope Mei is left as is. DON'T TOUCH MY BAE BLIZZARD!
Last Updated: June 10, 2016