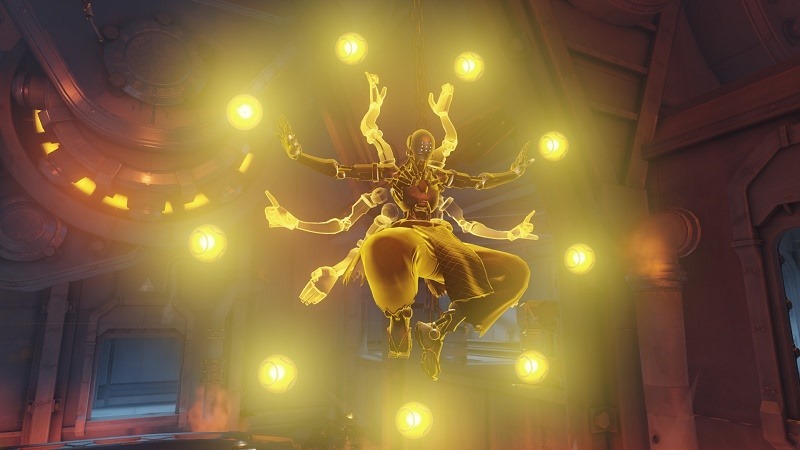 I like to think of myself as a jack of all trades, so I tend to avoid playing specific characters and roles in Overwatch. That's probably why I've never explicitly noticed the ranking disparity support players face. According to Kyle, many others, and actual numbers, it's a reality unfortunately – if you exclusively play healers, chances are that you're going to rank lower than those who don't.
As unfair as that was, it wasn't really a problem in the first season of Overwatch. When the second one rolls around later this month however, it will be. Here's Kyle's explanation why:
Since Blizzard's new rating disallows players who are 500 points or more behind their friends from playing with them, supporting means you might not be included in the party. Not because you're bad, or anything, but simply because your skill rating is not high enough. In Season 1 the disparity was 50 points, so being low-level meant you could still support your high-ranking friends. This led to a lot of abuse by players purposefully getting low ranked accounts as to lower the overall team rating and winning easier games. In a sense, they were boosting their friends who would then return the favour. This is one of the core reasons Blizzard have introduced this new limit on party skill rating, but supports will feel the brunt of it.
Yeah, it looks like supporting in season 2 of Overwatch is definitely going to suck. Or is it? Overwatch's Game Director Jeff Kaplan took to the forums to address the concerns of many support players. In a post titled 'We [main healers] need a response!' he first asked for some direct feedback regarding Season 2 PTR placements:
"From our data it seems like Zenyatta and Ana mains should be ok? But Mercy and Lucio might have placed lower? Does that sound accurate to what you're seeing? Or is there still the blanket statement that "all supports place lower" — would appreciate your input if you meet the criteria above…"
According to Jeff, the feedback he received aligns with what he and his team are seeing on their side. He's now come out and said the following:
"What it looks like to us is:

Zen places fine
Ana places fine
Mercy places low (fix in flight)
Lucio places really low (fix in flight)

There were other heroes (non-support) who were placing too high and too low… and there are fixes in flight for these as well. This should further help to balance things out… hopefully. We'll keep a very close eye on this and continue to make improvements as needed."
So if you're a support player, worry not – Blizzard are going to sort out the problem of lower placements. Or at least, they're going to try. I'd imagine it's a tricky thing to balance, so we may see revisions in future following whatever current fix they have in mind.
Last Updated: August 31, 2016