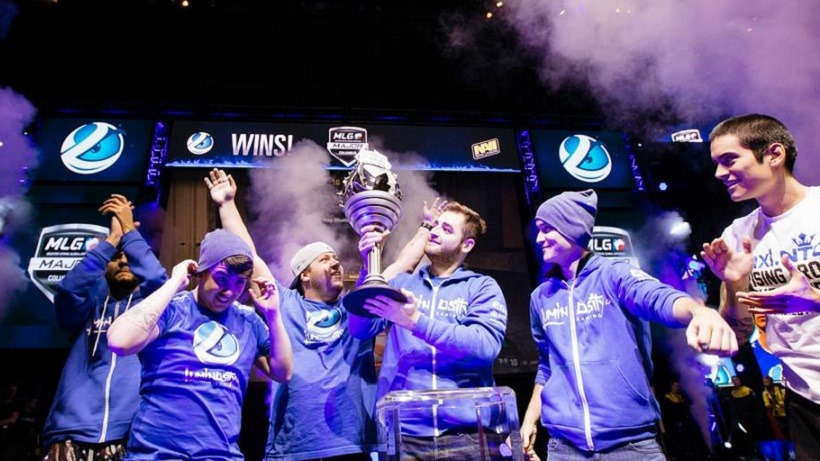 MLG Columbus, Valve's fist CS:GO Major of 2016, came to end last night and in all aspects of CS:GO, the best team won. Luminosity sat in the shadow of Fnatic  for several tournaments leading up to the Major and many felt this would be their time to shine.
Luminosity has been a close second to Fnatic after coming second at IEM Katowice, Dreamhack Leipzig, and the FACEIT Stage 3 Finals. The Brazilian team has been on everyone's radar since they burst onto the scene in 2015. Since then they've been climbing the ranks as they continued to drop top teams out of some of CS:GOs biggest tournaments, and this past weekend was no different.
Top seed Fnatic lost out to North American hopefuls Team Liquid in the Group Match last week. Liquid won in overtime giving Fnatic a second place seed in the main event. This mean Fnatic would have to face Danish side Astralis, which they were more than capable of beating. Unfortunately, Astralis defeated Fnatic 2-0 in the quarter-finals.
Luminosity met Team Liquid in the semi-finals, which concluded one of the most bizarre matches in the history of Counter-Strike. Team Liquid, North American crowd favorites, seemed as if they had the first map in the bag. The absolutely demolished Luminosity in regulation, but got stuck on 15-8. Luminosity then brought the game map back to force it into Overtime where they beat Team Liquid on Mirage.
That shot from Coldzera was 1000% based on luck and essentially NEVER happens in CS:GO. That was enough to tilt Liquid.
Map two was once again all in Team Liquid's favour as they once again arrived at 15-6 in regulation, but Luminosity brought it back once again to 15-15 and took the game in Overtime. The semi-final concluded the biggest choke in CS:GO history and Luminosity got their spot in the Grand Finals.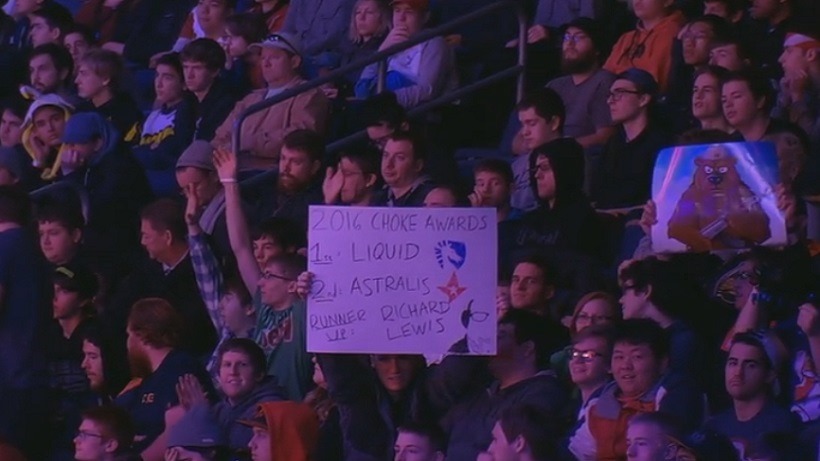 On the other end of the Semi-Final bracket Natus Vincere, on the back of Edward, defeated Astralis and were set to take on Luminosity in the finals. Edward was having the tournament of his life, while famed AWP player GuardiaN struggled to show up to the tournament.
Map one between Navi and Luminosity went into overtime. Navi seemed dominant in the first half winning the CT side 11-4 against what seemed to be a struggling Luminosity. The issue for Navi was the poor performance from key players such as seized and GuardiaN. Navi managed to reach the final round, but Luminosity (now well versed in comebacks) took the game to overtime where they defeated Navi 19-17.
Map two was easily one of the worst and best final maps of a Major tournament. Luminosity, now one game away from their first Major win, went into the second map with a winning mindset. Overpass has long been on of Navi's best maps, but Luminosity shut down every approach and took the first half as CT 13-2. On the Terrorist side, Luminosity needed only 3 rounds to secure the win, and they made quick work of that. At 15-2, it was Taco in a 1v2 with a Tec-9 (pistol). He clutched the round and Luminosity took the final map 16-2, utterly embarrassing Navi.
Luminosity earned their first ever Major, and it was about damn time.
Like esports?
Check out esports central
Last Updated: April 4, 2016