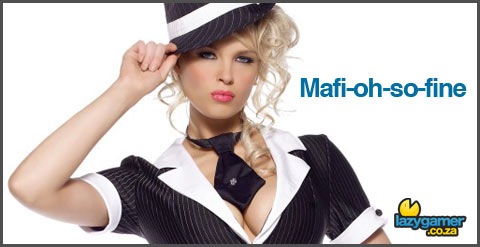 Why the title about boobs, you ask?
The reason is that the rating for Mafia II has just come in and the final decision is that the game will be rated M for Masturb , umm, Mature. The first Mafia had its fair share of violence, which is what you would expect from a mafia setting, but never took it over the top.
What makes me sad is that on further investigation, the rating only states that the game contains very strong language and violence.
So probably not a hefty amount of boobies then, unless it wasn't worth mentioning, which it probably is. Sorry Geoff.
Mafia II is set to release somewhere in the last quarter of the year on PC, Xbox 360 and Playstation 3.
Source: VG247
Last Updated: March 25, 2010