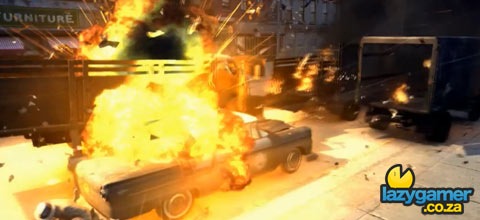 Mafia II hits this year, and it's still a little while away so the hype train hasn't fully been set in motion just yet.
What will pique your interest though, is this massively impressive video showing off the Nvidia PhysX system that will run in Mafia II, giving it some super impressive effects and physics. The amount of broken glass, car parts and assorted crap flying around in this video is just staggering.
Hit the jump for the full video, and you will see what I mean.
Last Updated: May 27, 2010