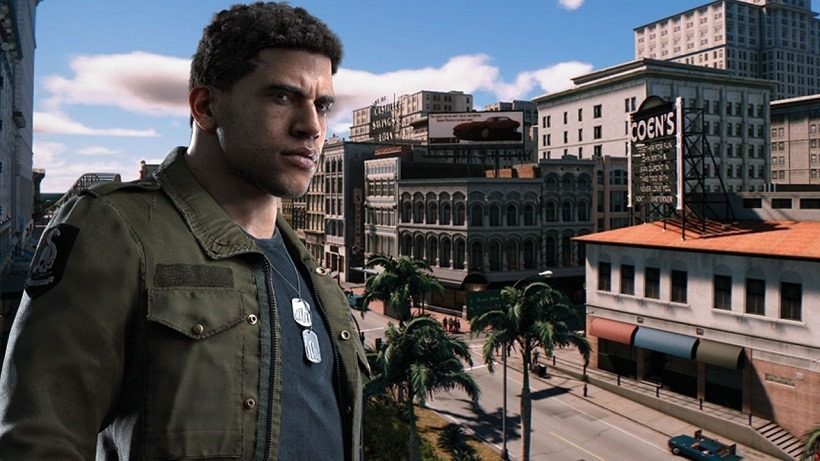 When it comes to music, I'm the kind of guy who doesn't believe that anything exists after 1985. I'm very much a fan of the older stuff, American music born from a turbulent era when people were unhappy with their government and no sane male in the US of A was happy about being drafted to go fight and die in a senseless war in Vietnam.
The music of that time period, it resonates with me. And when used properly, music can help craft a history lesson better than any old textbook can. Mafia III features that kind of soundtrack, according to the PR email I just got for it. Signature tracks of that time period such as Creedence Clearwater Revival's Proud Mary and Fortunate Son will be heard, tying into a narrative that also includes Paint It Black by the Rolling Stones, Ring of Fire by Johnny Cash and Respect by Aretha Franklin.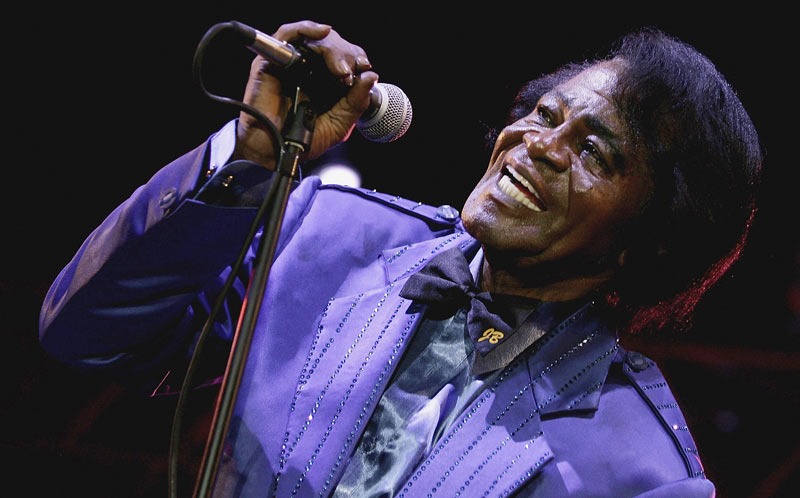 Some damn good tracks overall. Here's the full list, which has several underrated gems in the mix for Mafia III:
? And The Mysterians: "Ninety-Six Tears"
The Animals: "We Gotta Get Out Of This Place"
Aretha Franklin: "Chain of Fools," "Respect"
Barry Maguire: "Eve of Destruction"
Beach Boys: "Help Me, Rhonda," "Heroes and Villains," "Wouldn't It Be Nice"
Beethoven Ben: "Dance of the Hours"
Big Brother & The Holding Company: "Piece of My Heart"
Blue Cheer: "Good Times Are So Hard To Find"
Bobby Fuller Four: "I Fought The Law"
Box Tops: "The Letter"
Canned Heat: "On The Road Again"
Chambers Brothers: "I Can't Turn You Loose"
Clarence Carter: "Slip Away"
Clifton Chenier: "Ay-Tete-Fee"
Count Five: "Psychotic Reaction"
Cream: "White Room"
Creedence Clearwater Revival: "Proud Mary," "Fortunate Son," "Bad Moon Rising," "Born on the Bayou"
Del Shannon: "Runaway," "Keep Searchin' (We'll Follow The Sun)"
Delta Rae: "Bottom of the River"
Dewey Edwards: "I Let A Good Thing Go By"
Diana Ross & The Supremes: "Love Child"
Dusty Springfield: "Son of a Preacher Man"
Eddie Floyd: "Knock on Wood"
Elvis: "A Little Less Conversation"
Etta James: "Don't Go To Strangers"
Four Tops: "Reach Out, I'll Be There"
Freddie Cannon: "Palisades Park"
Iron Butterfly: "In A Gadda Da Vida"
James Brown: "I Got You (I Feel Good)"
Jefferson Airplane: "Somebody to Love," "White Rabbit"
John Lee Hooker: "One Bourbon, One Scotch, One Beer"
Johnny Cash: "Folsom Prison Blues (Live)," "Ring of Fire"
Jr. Walker and the All Stars: "Shotgun"
L.C. Cooke: "Take Me For What I Am"
Lightnin' Hopkins: "Black Ghost Blues," "Sinner's Prayer," "The Howling Wolf"
Lightnin' Slim: "G.I. Blues"
Little Richard: "Long Tall Sally"
Lonnie Youngblood: "Go Go Shoes"
Martha and the Vendellas: "Nowhere to Run"
Marvin Gaye: "You"
Mercy Dee Walton: "Five Card Hand"
Misfits: "You Belong To Me"
Mourning Ritual (ft. Peter Dreimanis): "Bad Moon Rising"
Otis Redding: "Sitting On The Dock Of The Bay," "Hard To Handle"
Otis Redding & Carla Thomas: "Tramp"
Otis Spann: "Must Have Been The Devil"
Patsy Cline: "Crazy"
Paul Revere and the Raiders: "Kicks"
Ramones: "Palisades Park"
Roger Miller: "King of the Road"
Roosevelt Sykes: "Hey Big Momma"
Roy Orbison: "Running Scared"
Rufus Thomas: "Walking The Dog"
Sam and Dave: "Hold On, I'm Comin'," "Soul Man"
Sam Cooke: "Chain Gang," "Wonderful World," "Bring It On Home To Me," "Another Saturday Night," "I'm Gonna Forget About You"
Sam the Sham and the Pharaohs: "Li'l Red Riding Hood"
Sonny Rhodes: "You Better Stop"
Status Quo: "Pictures Of Matchstick Men"
Steppenwolf: "Desperation," "Born To Be Wild"
Supremes: You Keep Me Hangin' On
Temptations: "I Wish It Would Rain"
The Animals: "House of the Rising Sun"
The Avengers: "Paint It Black"
The Band: "The Weight"
The Chambers Brothers: "Time Has Come Today"
The Dramatics: "Get Up and Get Down"
The Duprees: "You Belong To Me"
The Fun Sons: "Hang Ten"
The Miracles: "You've Really Got A Hold On Me"
The Rolling Stones: "Mother's Little Helper," "Paint It Black," "Sympathy For The Devil," "Street Fighting Man,"
The Searchers: "Take Me For What I'm Worth," "Needles & Pins"
The Shadows of Knight: "I Got My Mojo Working"
The Supremes: "Baby Love"
The Tams: "What Kind of Fool (Do You Think I Am)"
The Temptations: "Ain't Too Proud To Beg"
The Troggs: "Wild Thing"
Three Dog Night: "One"
Vanilla Fudge: "You Keep Me Hangin' On"
Now that's a list of music worth tapping your foot to before TV shows like The Voice horribly butcher them. Show it to your dad, and he'll probably soften his stance on video games, nodding his head in sage agreement and probably going on about how this was real music before musicians started playing guitars like idiots. And just what the hell is a Foo Fighter anyway? That's not real music! RABBLERABBLERABBBLE!
Mafia III is out on October 7. Now if you'll excuse me, I'm going to go tell those damn kids with their Pokémon Go to gerroff mah lawn and moan about how J-Pop is nowhere near as good as J-Pop death metal.
Last Updated: August 23, 2016