Around the middle of May this year, Fable II developers Lionhead ran a competition to coincide with the release of their "See the Future" DLC. The prize was to be a unique Fable II branded Xbox 360 console, signed by the Peter Molyneux himself. A fellow going by the internet monicker of NeoxDonut won the highly sought-after prize – only later to be smacked in the face by the fist of disappointment.
It's not what' you're thinking – It didn't red ring on him. No, the *ahem* fabled machine – it turns out – is a chimera of sorts, the bastard result of a monumental cock-up. The hanckocked shell, you see, is that of a first generation Xbox 360 – y'know..the old ones without HDMI. The guts? Yup…newer and with HDMI. The end result is that the hapless winner is left with a barely useable console.
Hit the jump for pictures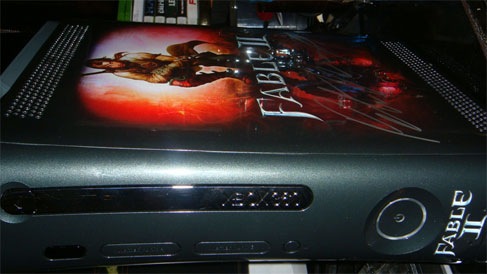 The Front of the console – Which looks pretty sweet!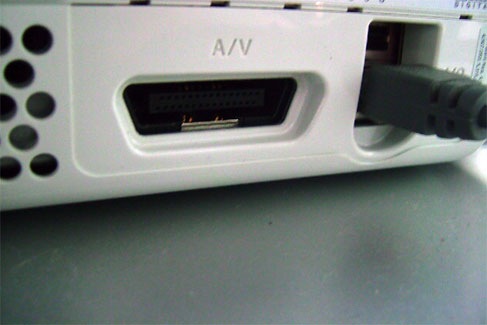 Back of a first-gen 360 sans HDMI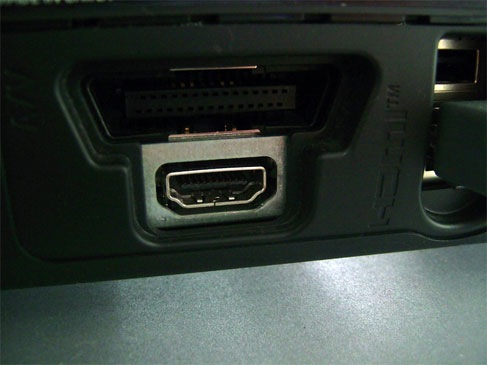 Back of an Elite, with HDMI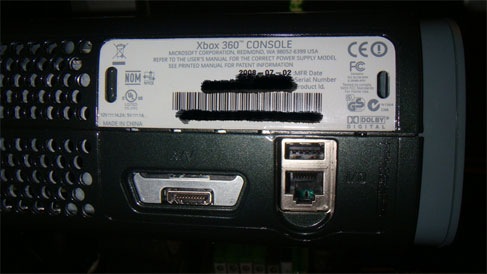 The unfortunate result of their conjugation
Source : Kotaku
Last Updated: July 2, 2009