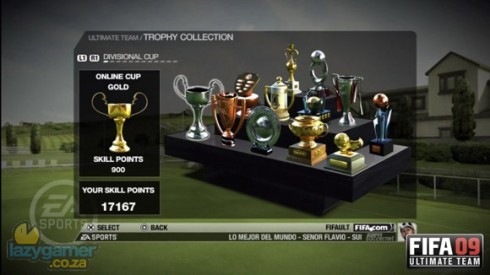 Now it's not often that you will find us complaining about a company giving us free DLC but EA may be pushing the limit on this one.
On the 13th of March they are releasing some new content entitled Ultimate Team for FIFA 2009, the update is free which is great but unfortunately it is also mandatory and is going to weigh in at 1.3GB. And no that is not a typo.
Once installed you will be given a 5 match trial before being asked if you would like to purchase the full content to keep on playing…
So it's a mandatory demo that is going to cost a South African around R140 each to try out… This isn't the sort of thing that we expect from the new EA and hopefully someone changes the mandatory flag before it hits the airwaves in 3 days time.
Source: Joystiq
[Thanks Brett for the tip]
Last Updated: March 10, 2009