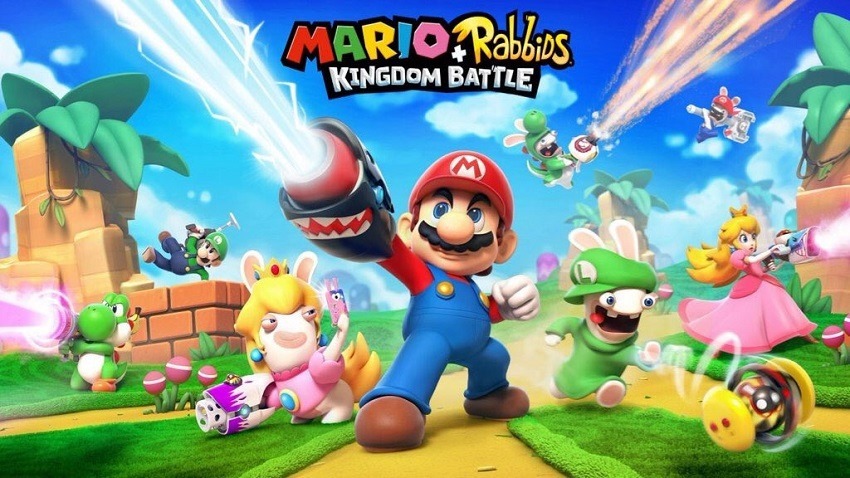 If there was still any lingering doubt that a Mario crossover with the Ubisoft Rabbids property wasn't happening, you can safely put those to rest. Mario + Rabbids Kingdom Rush has leaked in all its weird, highly confusing glory, beating Ubisoft to the E3 punch by just a few days. Although considering just how much we've heard about the game over the past few months, it's somewhat surprising it took this long.
Various images began circulating online last night, which seem to all come from a presentation file that might have been used to pitch the game internally at Ubisoft. Several outlets report that they received the images weeks ago, but never released them due to the demands of their sources. Someone either slipped up or didn't care to keep it a secret anyone, and so we have our first real look at the Ubisoft lead project which should be launching somewhere between August and September.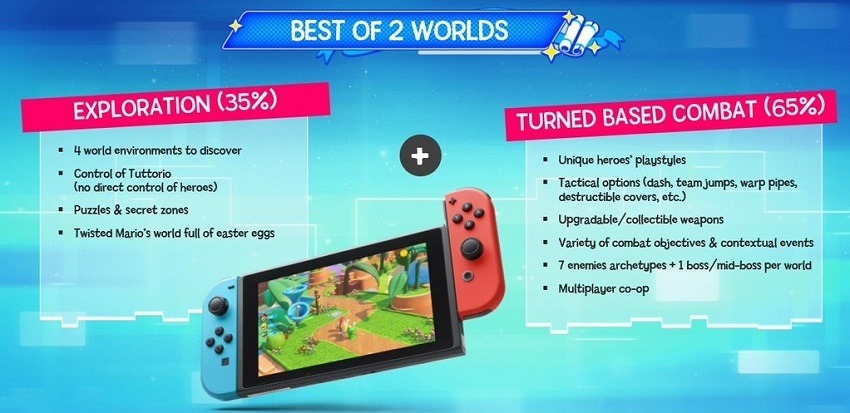 The slides are rife with spelling mistakes and weird phrases (an indicator that these might not have been finished and certainly not designed for public viewing), but they actually offer a lot of information about the game. Kingdom Battle is going to be a turn-based action adventure, with players taking control of an assortment of characters from both franchises. That includes Mario, Princess Peach, and Luigi…and then Rabbids dressed up as all three too.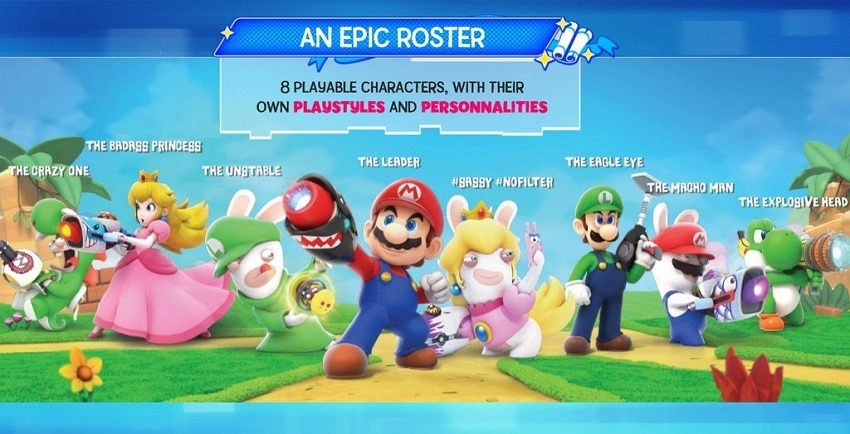 The turn-based nature will complement some light exploration mechanics, where players can apparently hunt down secrets and solve light puzzles. Laura Kate Dale, who first leaked the existence of the game back in January, described the game she's seen as similar to the XCOM series in action, which sounds more interesting that it has any right to.
For folk wondering what kind of RPG Kingdomn Battle is, it's a turn based strategy RPG. Picture X-Com for kids. Goofy RPG gun shooting.

— Laura Kate Dale (@LaurakBuzz) 23 May 2017
It's clear that Ubisoft is planning to have a big Kingdom Battle presence at E3, with the slides suggesting hands-on time with the title at the event. Given that we're days away, you won't have to wonder about this strange crossover for much longer.
Last Updated: May 24, 2017