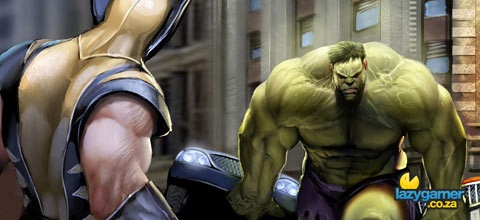 I missed the Marvel vs Capcom boat when the game released years ago, but finally got my hands on MvC2 on Xbox Live a while back and it's pretty easy to see what all the fast and furious fuss is about.
Fans of the hugely popular Marvel vs Capcom series have been begging for an HD Remix of the second game since the release of Street Fighter 2 HD Remix hit consoles. When Street Fighter IV arrived, the fans started toying with the idea of possibly getting a sequel created in the new graphics engine.
According to reports coming from Capcom's "Captivate" event that was held in Hawaii, a brand spanking new Marvel vs Capcom 3 was being shown at the event, and in the new engine. Due to embargoes the game has not been officially announced yet, but everything is looking set for a reveal soon and it's apparently going to have a massive character line-up.
I do however have some details for you after the jump.
Here's that info that I promised you, check it out:
Wolverine, Storm, Spiderman, Magneto, The Hulk and Spider-Man have all been confirmed, with a lot of others returning.

Apparently we will be blown away by the huge amount of characters coming on the disc.
The game will play in 2D space, but will utilise a 3D engine (similar to Street Fighter IV)
The release date is rumoured to be late 2010 or possibly early 2011 for the Xbox 360 and Playstation 3.
It will destroy our eyeballs in 1080p
The game will have unlockables
Will be released on disc
MvC 3 will be playable at E3
Fantastic news for fans of fun then. We will bring you more news about the game as soon as it is released to us.
Source: EventHubs
Last Updated: April 19, 2010