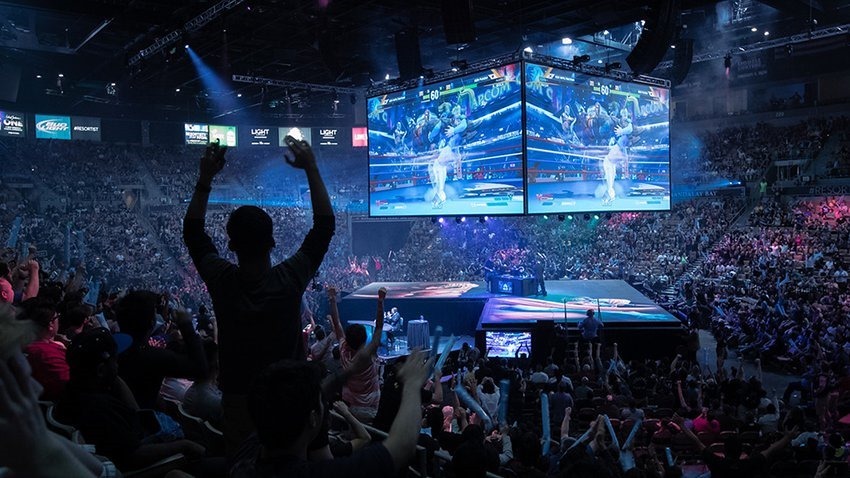 It's approaching time for the biggest fighting game even on earth. Every Year, EVO pits the very best of the best in the fighting game scene against each other in their respective disciplines. As is usual, eight premier fighting games from the past and present will be represented. What's moderately surprising is which ones made the cut and which ones didn't.
Street Fighter V: Arcade Edition
Tekken 7
BlazBlue Cross Tag Battle
Injustice 2
Guilty Gear Xrd R2
Super Smash Bros Melee
Super Smash Bros for Wii U
Dragon Ball FighterZ
There are the obvious standards and stalwarts like Street Fighter and Tekken, and the NetherRealm spot this year is taken by the fantastic Injustice 2. Oddly, there are two versions of Super Smash Bros in; both the more recent Wii U game and GameCube's Melee are in. Melee still has a core community and a rabid following, but it's a game that's not changed its meta in years, and the top tier of players is consistent. Newcomer Dragon Ball FighterZ is in, and for good reason – it's an excellent fighting game that's deeper than it looks on the surface. It's one of a trio of fighting games from Arc System Works that'll be at Evo. Joining it is Guilty Gear Xrd R2, and that's a fin choice.
Odd is that BlazBlue Cross Tag Battle has made the cut, and that game's not even out yet. The game won't be available to most players until early June, giving Evo contenders just two months to get to grips with it.
An odd inclusion makes the latest Marvel vs Capcom game conspicuous by its absence. It's not too surprising. Though the game is actually fun to play, it's a little too geared towards newcomers, but is also so hideous that those newcomers have little interest in playing it. It sold poorly, and its exclusion from this year's Evo could signal the franchise's death.
The only thing that could revive MvC, in my mind – is the potential deal between Marvel and Fox that could see the rights of beloved characters like the X-Men and Fantastic Four returned. Put those characters back in a future MvC, make it actually look nice,and you could get people playing.
Also oddly absent is King of Fighters XIV, which would have been a better game to include than one of the smash game, in my opinion.
Anyway, Evo 2018 kicks off in August, and will be held in Las Vegas Nevada.
Last Updated: February 7, 2018