2017 Is slowly becoming the year of the fighters as fighting games are set to make their stand this year. Marvel vs. Capcom Infinite is next on our list, and while they've been taking their time to make the game "feel" right, they've also been working towards the "inevitable" future of Marvel vs. Capcom esports.
During an event in Dubai, promoting the games September release, Capcom's Peter Rosas and Mike Evans chatted to VG55 about the upcoming title.
After their discussion about the games development, the question about the possible future of Marvel vs. Capcom becoming an esport was brought up. According to the interview, fans of the game felt the new title had been somewhat "dumbed down," but both commented saying the game will have mechanical depth.
The following transcription was offered by Pvplive.net:
Unfortunately, as the game comes out too late in the season (on September 19) that's too late for this year's Capcom Pro Tour. As for it being an esport? Definitely," Rosas added. "This game has a passionate community behind it, it's the most accessible it's ever been, it has an amazingly strategic battle system, and it's ultimately the depth that keeps players playing. That's what defines a game that's popular in esports. With our game, there's no shortage of that, and we definitely see Marvel vs Capcom Infinite as an esports title being an inevitability.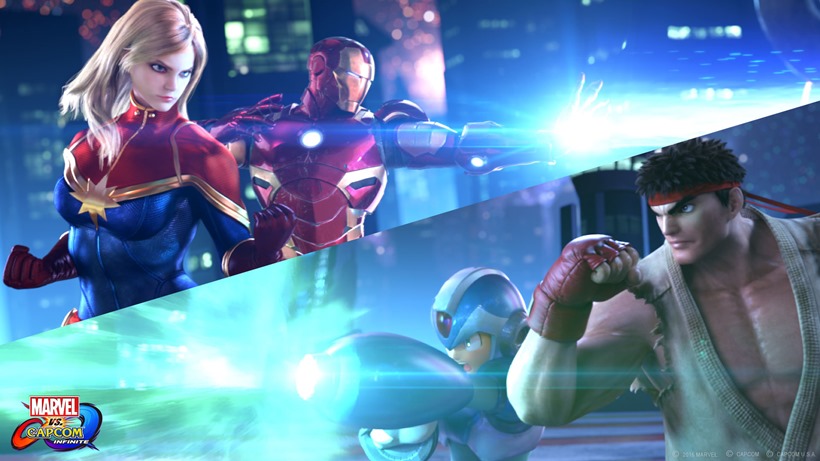 Marvel vs. Capcom Infinite is already coming into a hot year for fighters with both Tekken 7 and Street Fighter V already dominating the fighting front. The Capcom Pro Tour is also on the go, and it was not confirmed whether the latest title, with its release in September, will be added this year. We can assume there will be a few show matches to launch the title, but the ongoing tour will be reaching its final stages come the end of the year. Another contender for this year's fighting craze is Nintendo's ARMS which is set to debut its first tournament next week at E3, and as we mentioned above 2017 is shaping up to be a great year for fighting esports.
Like esports?
Check out esports central
Last Updated: June 8, 2017