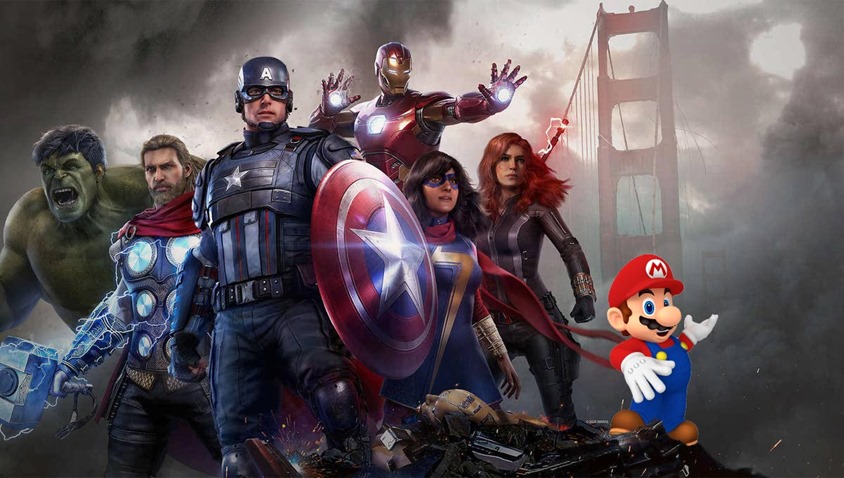 Marvel's Avengers does have the potential to be fun, but turning a burly Gamma-powered bouncer into one of Earth's mightiest mortals requires a heck of a lot of grinding to get to a point where that character is a true powerhouse. That journey towards the top of the superhero food chain is going to take even longer next week when next-gen upgrades and a new patch arrive in Avengers, the messaging of which was kind of murky according to developer Crystal Dynamics.
"We wanted to offer more clarification and details on the recently announced XP change: we did not change XP to increase grind for grind's sake," an account attributed to Crystal Dynamics posted to the game's official reddit.
Our initial blog was not comprehensive enough to convey what we were doing and why… so we caused confusion… we get it. We want people to level up, in fact, we really want to see more people level up more Heroes, as playing the full Avenger roster should be the most fun thing you can do, but we don't want the leveling up experience to be too overwhelming or diminish exploring each skill purchase.
Crystal Dynamics says that players will be able to ding a new level every "2-4 missions" when at higher levels instead of "once or twice per mission' as what currently happens and this will likely add "around 3-5 hours to reach the maxmium level" per character. Fans aren't buying the explanation though, and there are some genuine concerns about the future of game which has no distinct roadmap or release date for additional characters beyond next week's dump of original flavour Hawkeye and the Future Imperfect operation.
PS5 and Xbox Series X|S upgrades are also dropping on that day, and while it's likely that there will be an increase in activity in Avengers once again, don't expect it to remain for too long as the game continues to remain non-committal over future plans. What Avengers needs right now isn't a refocus on how players grind up levels in the game, but content that's fun. Big supervillain battles, more varied levels to explore, and time to explain to players how your various gear can actually make a huge difference in the endgame.
Oh and Spider-Man. Dammit Crystal Dynamics Parker, get me DLC of Spider-Man!
Last Updated: March 9, 2021