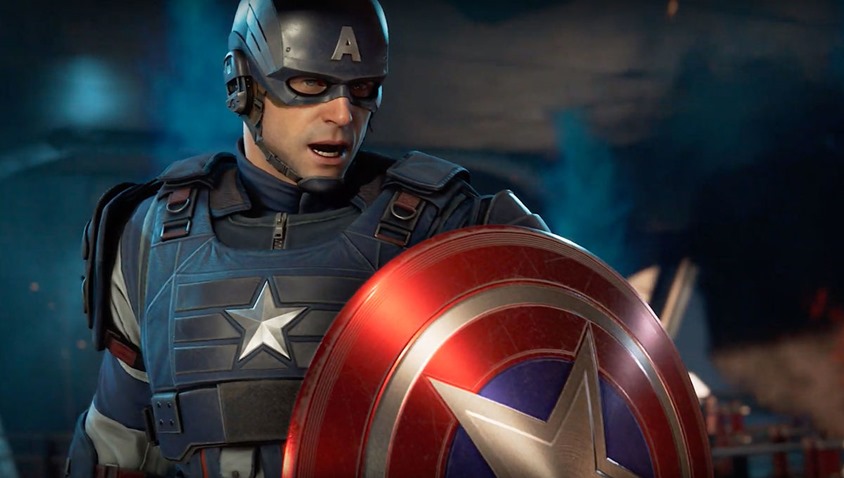 Saving New York City from Loki's army as they rampage across Manhattan? Child's play. Stopping a homicidal android AI from crashing an entire city into the planet and wiping out all life on the surface? Just another Wednesday for Earth's Mightiest Mortals. Halting the entire army of Thanos and saving all of reality from the inevitable fingersnap of an omnicidal madman intent on shredding the universe itself back to mere atoms? Hey they may have needed a little bit of help, but the Avengers pulled through in the end!
If there's one feat that may prove too tough for Marvel's A-Team though, it's winning the hearts and minds of gamers. Square Enix's upcoming Marvel's Avengers game looks entirely okay at first glance, but in a cutthroat industry where budgets soar to ludicrous new heights and the bar has been raised to the top of the Empire State building, okay just ain't good enough anymore.
So can twenty minutes of proper gameplay footage convince the world that the Avengers are ready to strike out on their own into video game territory that's more hostile than an army of rampaging Ultrons? See for yourself below:
Lightning strikes, repulsor blasts, ground pounds, shield throws, and spy tech make our heroes quite the team in Marvel's Avengers. In this tutorial level, the Avengers must defend San Francisco after a mysterious attack threatens the safety of the city.
I mean it looks fine, it genuinely does but I'm still not feeling it. The character designs look kind of awful, the voice acting is alright and I still have no idea if this game can even function as the live service that Square Enix intends for it to be. The meat and potatoes action does at least look solid, so who knows maybe I'm being Mister Negative here.
Marvel's Avengers will be out next year on May 15 for the usual consoles and PC.
Last Updated: August 20, 2019