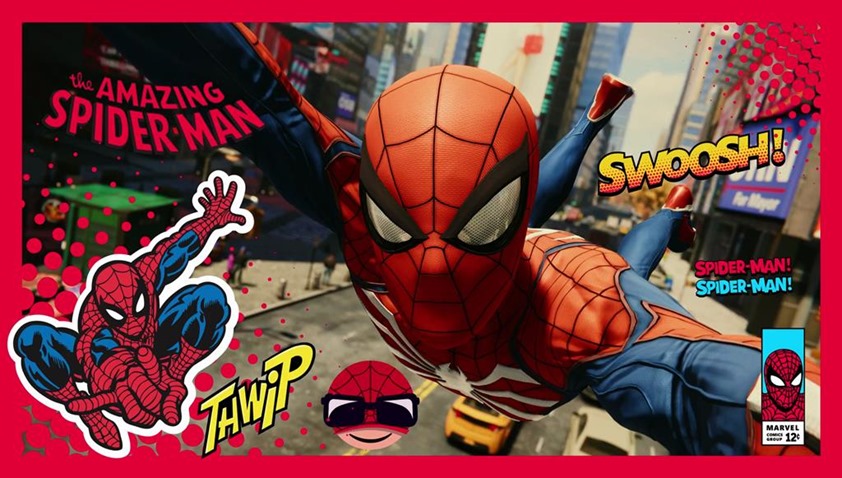 It just wouldn't be an open-world game without a chance to capture some of the finer moments of virtual freedom with an omnipresent camera. I've got a lot of love for photo modes in games, as they're fantastic tools for learning how to frame a great shot within the structure of said title. Learning your apertures, checking just how much depth of field you want in a shot and maybe even throwing a filter in front of the non-existent lens so that you can play with the colour.
My dudes, it is fantastic stuff. That being said, the majority of the modes rely on a design that doesn't do much to enhance the source material that much. It's all well and fine to pause and position, but there should be an effort to do something more with the tools available. If you can cut through time and space with an in-game camera, imagine what else you could do.
Marvel's Spider-Man is stepping up to the challenge, as the day one patch will drop in a photo mode that has all the usual tools of the trade available to players, as well a few neat extras. Leaning heavily into the source material, Spider-Man's photo mode will operate like a combination of shutterbug excellence and comic book-themed SnapChat filters, only without a godawful interface that makes me want to headbutt a vat of acid whenever I'm exposed to it. Here's a trailer for the mode:
Cool, right? Players will essentially be able to create their own comic book if the fancy takes them, complete with cheesy sound effects, Marvel logos and wheat cakes. EAT YER WHEAT CAKES PETER! Marvel's Spider-Man is finally out this week, with reviews dropping tomorrow for the game from various sites. I do hope the recent puddle controversy doesn't impact on the score.
Last Updated: September 3, 2018