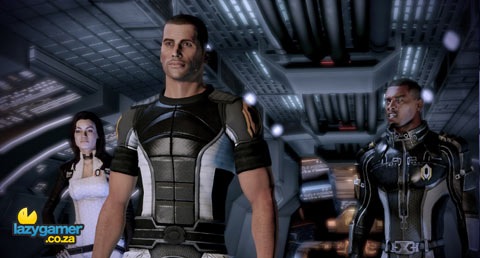 Since its release at the end of January, the ridiculously fantastic Mass Effect 2 has been pretty well supported by add-on DLC – much more in these first few months than the first game ever was. Extra missions, characters, armour and weapons have all been added through the Cerberus network – and to date it's all been free.
"Kasumi's Stolen Memory," available on PC and Xbox 360 from April 6th will not be free. What it will be though, is awesome.
After downloading the DLC, players will find Kasumi in the Citadel who, once recruited, fleshes out Shepherds squad to a full dozen. From there you'll be helping Kasumi – a thief – on a recovery mission, and take on an art collector who's gone rogue.
The 90 minute long content will also provides the "Locust" SMG, a new flash-bang grenade loyalty power as well as a new Achievement. Hooray!
No price has been determined as yet, but I don't really care what it costs. It's more Mass Effect 2.
Source : Joystiq
Last Updated: March 12, 2010