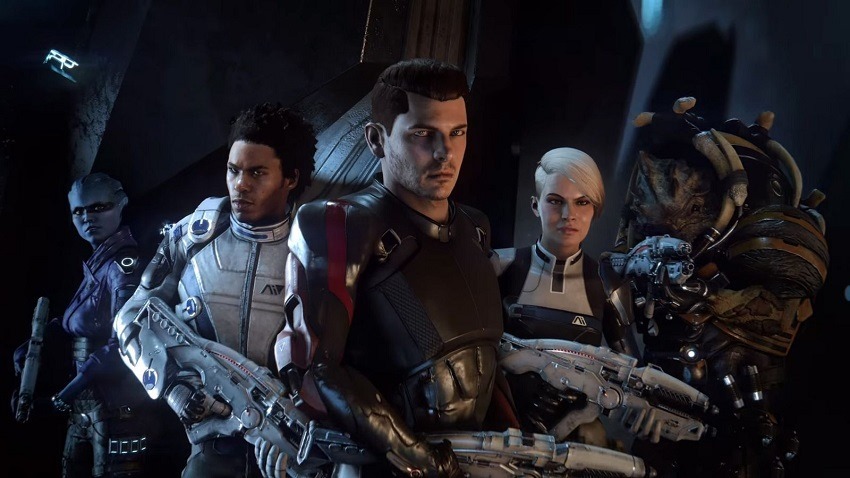 Mass Effect as a series has always held up a few features in high regard. Combat has been supreme since its second iteration, while one could argue that its storytelling only wavered at the closing moments of the trilogy. But throughout all three games, your Shepard of choice could always do one thing – have great space sex. And in Mass Effect: Andromeda, that sex is getting closer and closer to an R rating. Or at least that's what one producer seems to fancy.
BioWare General Manager Aaryn Flynn has some interesting answers to fan questions on Twitter over the weekend, taking some time to appease the thousands wanting to know just how good the banging in Andromeda will be. BioWare has spoken about this before, but following on the "full nudity" rating the game received in the United States, Flynn felt the need to emphasise just how good space sex really is in their new role-playing title.
@Lady_Alenko @N7Follower Yes it's totally softcore space porn

— Aaryn Flynn (@AarynFlynn) 26 February 2017
Of course that lead to some confusion over what BioWare's priorities were. It would be a stretch to assume that the studio is focusing on raunchy sex scenes instead of a deep story, but some fans took Flynn's remarks as just that. To the point where he felt the need to reiterate the core pillars of gameplay Andromeda is shooting for in a response yesterday.
Sorry, I gave the wrong impression. We have strong characters, great gameplay, romances, and more, all dealing with mature themes. https://t.co/GAy6ZIzIPC

— Aaryn Flynn (@AarynFlynn) 27 February 2017
It is a bit odd for such a fuss to be made over the quality of sex scenes in Andromeda, and it really all boils down to knowing your market and catering to them. So many people adore BioWare's relationships and the many intimate ones they create in their games, so it makes sense for the studio to suddenly start blabbing about the possibility to have intercourse with a Krogan. Maybe.
Regardless, it's the rest of the game that I'm more interested in. And that game is now on its way to launch at the end of March.
Last Updated: February 28, 2017