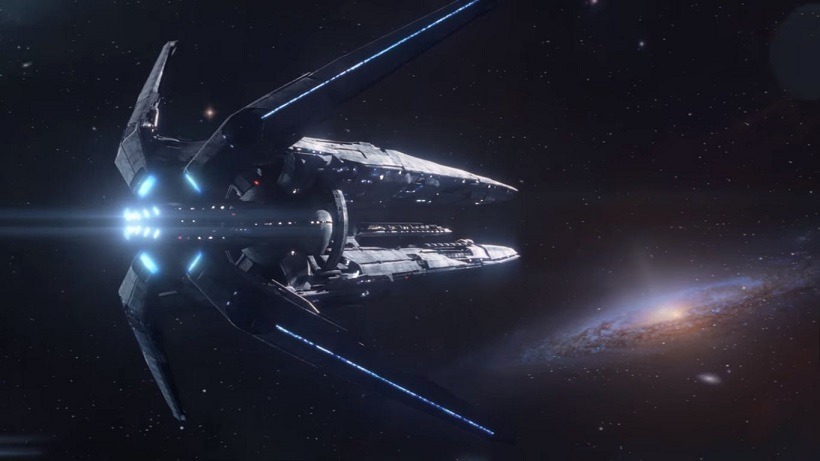 Mass Effect: Andromeda is , as it stands, set to release somewhere within the next 365 days and a bit thanks to EA confirming their next fiscal year line-up a few days ago. The franchise is seeking to kick off an entirely brand new trilogy within the universe, with all new stories, characters and adventures to be had with a new crew. Mass Effect has always prioritized story, and Andromeda's lead writer had decided to leave following its completion.
Christopher Schlerf, who previously left 343 Industries after completing Halo 4 to write the new Mass Effect, has revealed his departure from BioWare Montreal for greener pastures at Bungie. Schlerf confirmed the news via Twitter, making it clear that the decision rested solely on his longing to return to Seattle.
To confirm what some folks asked about a few months back, I am no longer working on ME:A at BioWare Montreal.

— schlerf (@schlerf) February 16, 2016
Think MEA is really gonna blow people away; couldn't be prouder to be part of it, & excited like a lil kid to play the final when it's out.
— schlerf (@schlerf) February 16, 2016
All that said, very happy to be back in Seattle, working with this scrappy little company called Bungie that some of you may have heard of.

— schlerf (@schlerf) February 16, 2016
It does complete a sort of odd circle, with Schlerf joining the studio that essentially laid the foundation for his work on Halo 4. There's no doubt that his writing in a sci-fi setting is alluring to Bungie and their narratively struggling shooter, which they're hoping to sustain with loads of content before a full sequel next year. Schlerf will no doubt be busy with a team making sure that it's a little more Taken King, and less, well, everything before that.
What does it mean for Mass Effect: Andromeda though? Well probably not much. BioWare leads most of their games with narrative, which means the script for Andromeda has probably been finished for a while now. Nevermind the fact that the game is expected within a year, which isn't exactly enough time to still be dabbling with critical story details.
So Mass Effect is safe and Destiny has bagged a proven, well renowned writer. Win win?
Last Updated: February 16, 2016